---
A 2-0 victory saw Ireland go through as the top team in their group. Goals by Paisley and Zayed in either half ensure that Ireland stay in Al Ain for the round of 16. Both teams had a player sent off as a result of one incident. All in all the refereeing was a bit bizarre with some strange calls and cards. The whole Mexican bench was ordered away from the touchline and had to sit in the stands! Never knew the Brazilians disliked the Mexicans that much. Ireland had the better of the first half but seemed to want to sit back and defend their lead in the second half. There were a few close calls but Murphy in goals was equal to the task bringing off one spectacular save at one point. The Irish team wanted to stay here in Al Ain as they have settled into a very comfortable and well organised set-up. As one of the minders described Al Ain to a long time resient "You're livin' in paradise and ye haven't even died!". Once again there was great Irish support which can only increase further from here on.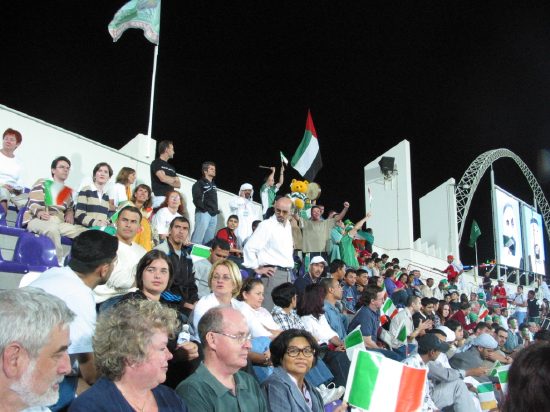 Irish Fans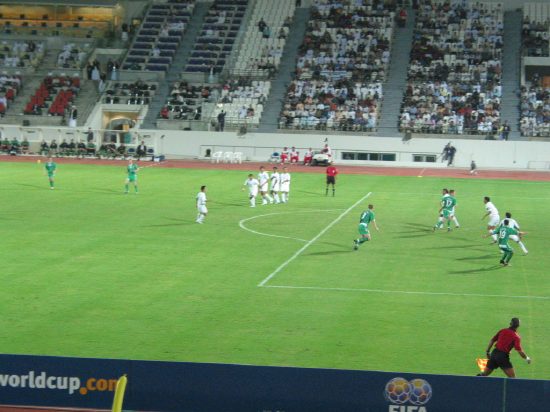 An Irish free kick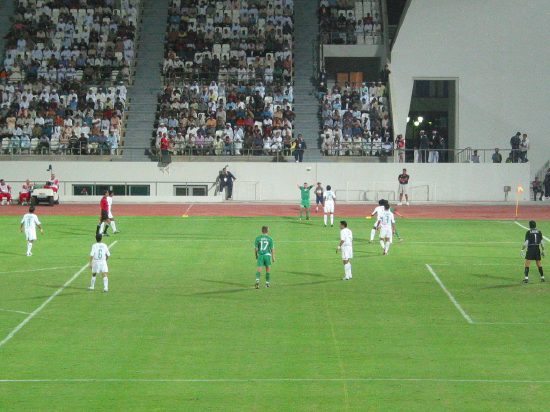 An Irish throw-in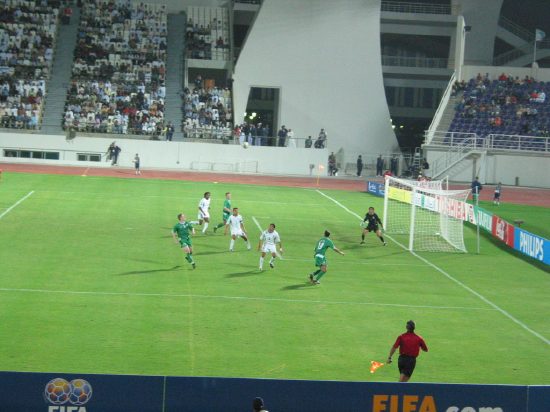 Ireland on the attack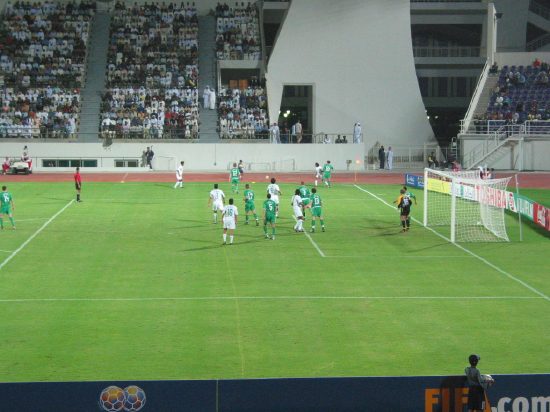 Irish defence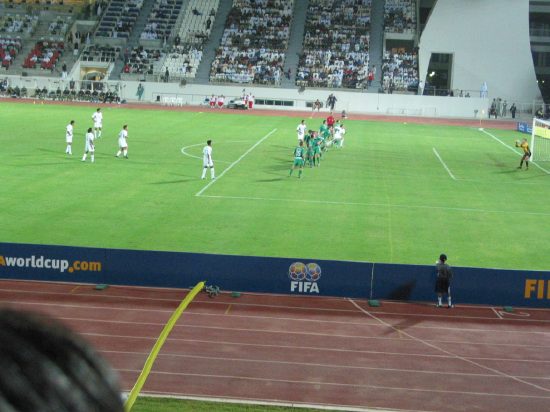 Mexican free safely into the hand of keeper Murphy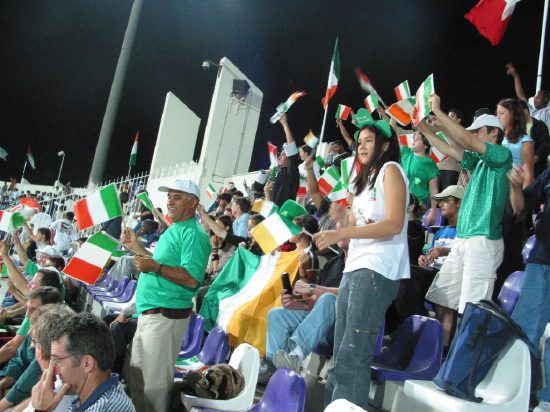 More Irish fans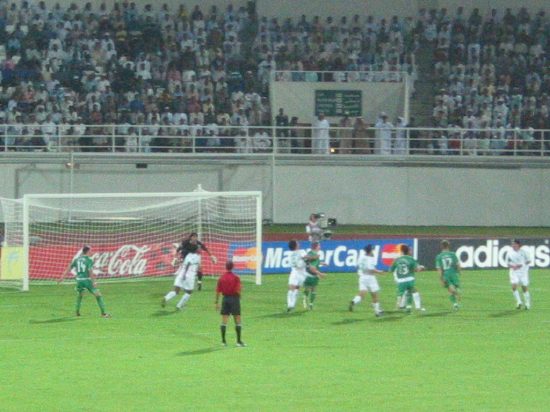 Paisley about to net his second goal in as many matches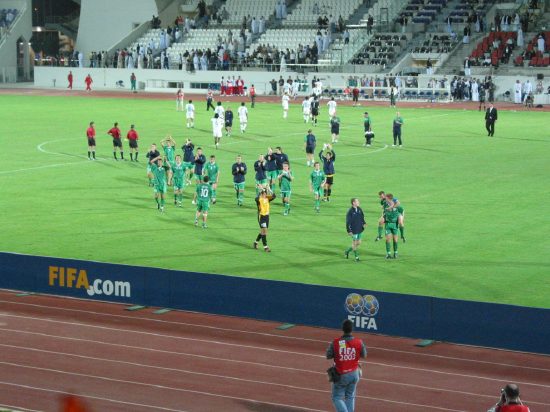 Happy boys in green!
© Copyright 2006 by the author(s)/photographer(s) and www.castlebar.ie

Top of Page