---
Ireland got off to a great start with a 2 - 1 against Saudi Arabia here in Al Ain, Unite Arab Emirates tonight (29 Nov 2003). Both goals were scored by Stephen Elliot (Man City), one in each half. It was a tough match with some worrying moments from the Saudis who were pretty sharp up front. Thankfully, not sharp enough. There was very vocal support from about 500 Irish supporters from Al Ain, Abu Dhabi and Dubai, which was appreciated by the team. Brian Kerr came along to speak the supporters before the match. A highlight of the half time break was a display of Irish Dancing by kids from the Abu Dhabi Irish Society.
There are 6 League of Irelnd lads in the squad and the rest are with clubs acros the water. They visited the international school here last Sunday and caused great excitment. Met one of the support crew who's father is from Belcarra!
Below some photos of the match and the team visit.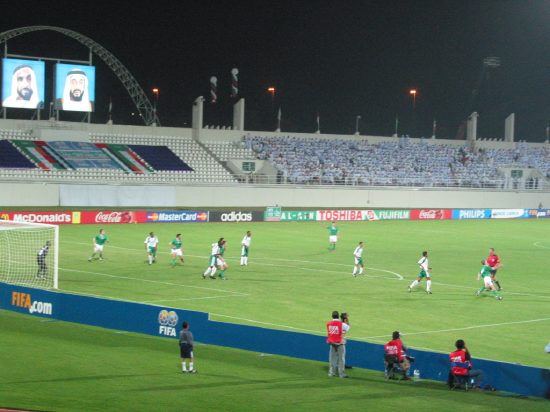 First Half Goalmouth Action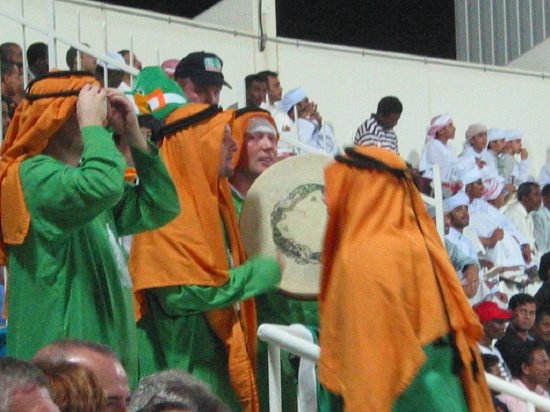 Irish Supporters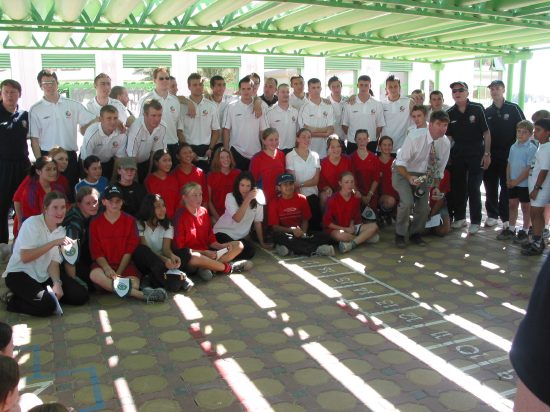 Local School Visit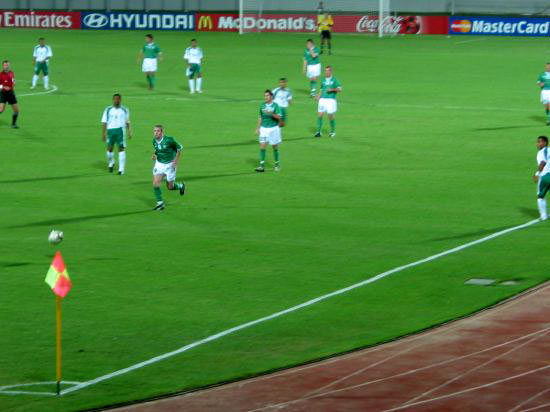 On the Ball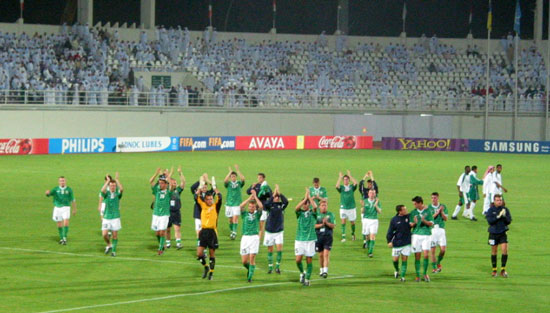 The Victorious Irish Team
© Copyright 2006 by the author(s)/photographer(s) and www.castlebar.ie

Top of Page