---
This moody picture of an Asian sunrise shows the beauty of the Mekong River with the Laos countryside in the background; Frank O'Neill took the photo from the Thailand side of the river.
The Mekong is the tenth longest river in the world, it flows through parts of China, Thailand, Laos, Cambodia and Vietnam, and is estimated to be 4,909 Kms long (3,065 miles, approx).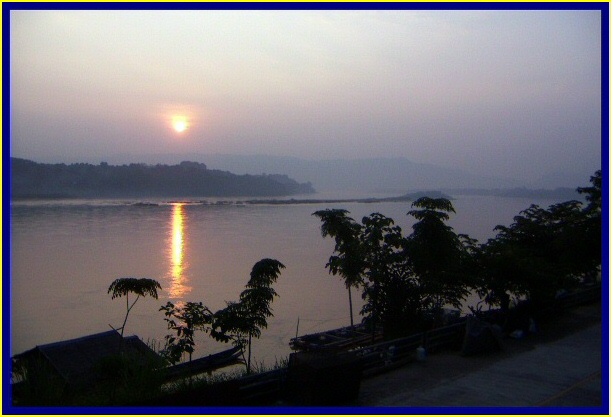 Mekong River sunrise, Thailand.
© Copyright 2006 by the author(s)/photographer(s) and www.castlebar.ie

Top of Page