---
Well the Carnival's in town, can't believe that no one else had any pics up over the weekend . . . maybe the weather kept the photo snappers at home or in a nice comfy snug sippin on pints that are getting richer the further into winter that we get.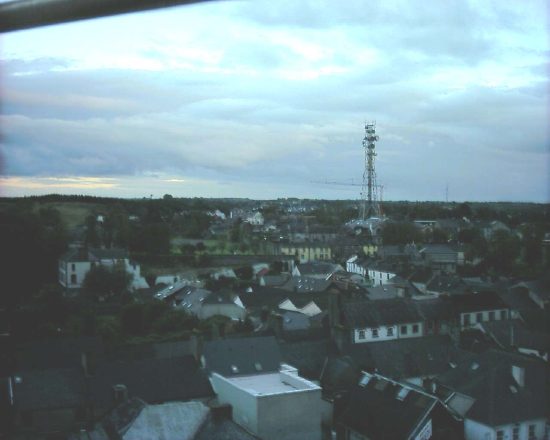 Top of the wheel - looking towards the Mall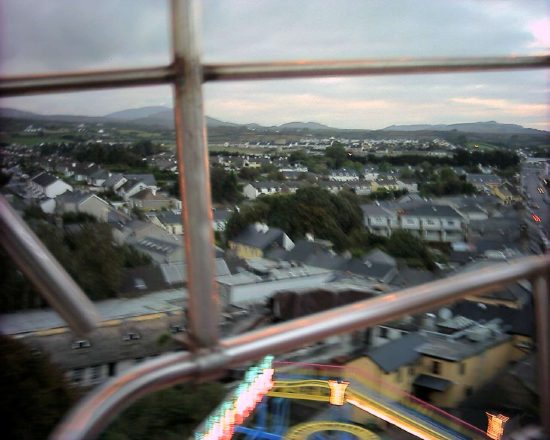 Top of the wheel - looking towards Nephin
When I was a kid there was a great buzz everytime the carnival came and the only drug involved was pure adrenaline. Nowadays the buzz seems to be just as good and it does your heart good to see families having such fun together.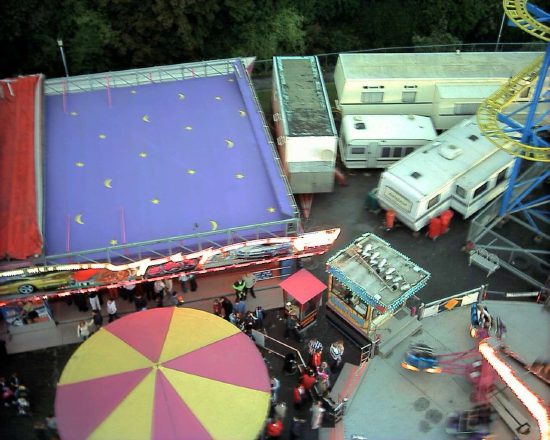 Top of the wheel - the view below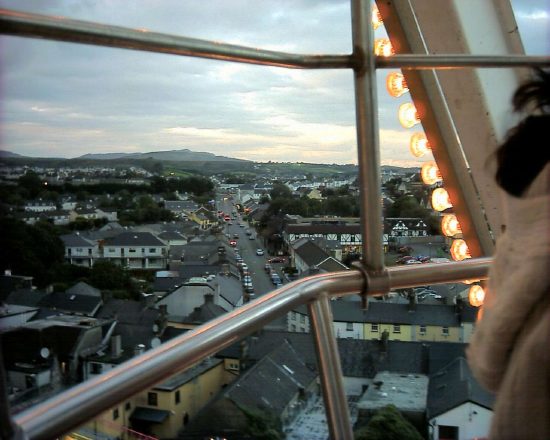 Top of the wheel - looking towards the Welcome Inn
"Ma, can I have a pound to go to the carnival ?", "What about your communion/confirmation money ?", "It's all in the Credit Union", "Well if you clean up your room and do a few chores for me around the house we'll see . . . ", oh God, the dreaded 'we'll see', she could have you working 'til the end of your days before you'd get your hands on the precious money for the carnival. Fiscal rectitude was not something you needed to worry about as a kid, so you never planned further than the next school tour or a long term infrastructural investment such as a bike.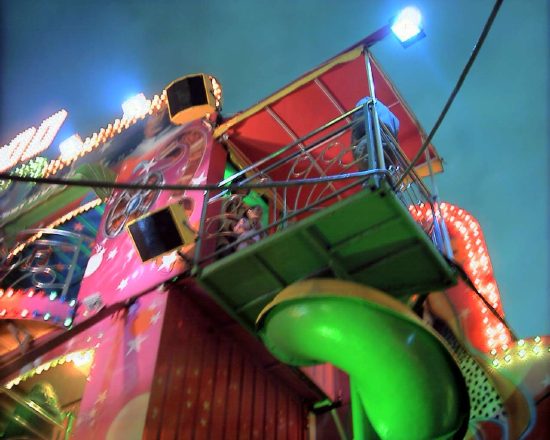 Helter Skelter
Anyway I'm now a paymaster meself and on came Sunday evening, the All-Ireland final over and done with . . . Tyrone the winners for the first time ever, so all was right with the world and the kids reward for sitting through a fairly boring afternoon was a trip to the dizzy making, belly tickling delights of the annual carnival visit to Castlebar.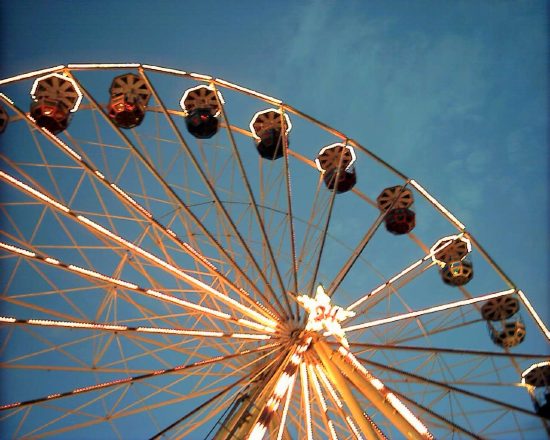 Sparkling Big Wheel
The Big wheel was a little expensive but you'll only get views of Castlebar like this if you climb the telecoms tower or take a trip in a plane so I guess it's worth it. I found it pretty amazin' to be looking down on the Church of the Holy Rosary especially when you consider that it's on a bit of a height itself.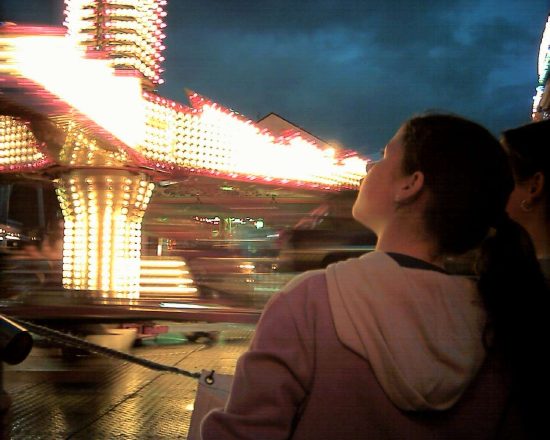 Dusky Skies and Firey Rides
My advice for what it's worth . . . if you're going to go then don't go expecting too much and set limits with the young un's that they can only go on three or four yokes. That way you can spend more time just soaking up the atmosphere and viewing the happy screamers and the terrified hold tighters before deciding if you're going to take that white knuckle ride for yourself.
And to round off the nite, well you can't beat a bit of candyfloss (get it before McDowell outlaws it) and make sure you have a few of those ould wet wipes in the car !!!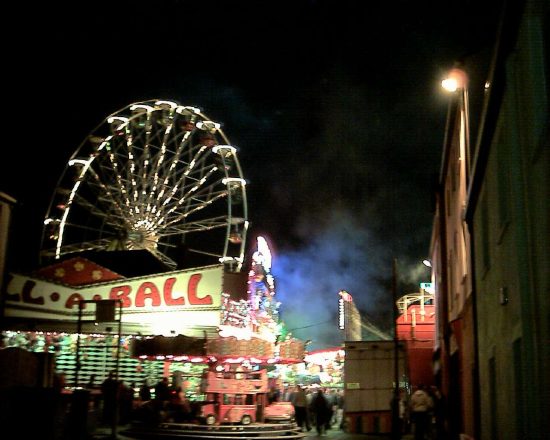 One last look before heading home !
Apparently they have a website though it's not great . . .
© Copyright 2006 by the author(s)/photographer(s) and www.castlebar.ie

Top of Page