23 September 2011

Days getting shorter
Today's Featured Photo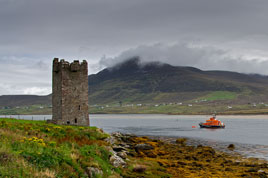 Some beautiful panoramas from Achill from Robert J. Click on photo to visit the wild west of Ireland.



---
Latest Headlines
Cycling for Hospice

-

22, Sep 2011

Castlebar Cycling Club Charity Cycle in aid of Mayo Roscommon Hospice.
Louise Dervan

-

20, Sep 2011

Louise Dervan - top student in the Junior Certificate in St. Joseph's Secondary School Castlebar.
Mini Blitz

-

20, Sep 2011

Manulla FC are holding a mini fun blitz for players born 2004, 2005 and 2006 on Sun Oct 2nd @11am
Hi Viz Students

-

19, Sep 2011

Safety kits for the 300 new students at GMIT Castlebar, organised by Mayo County Council.
Abbeybreaffy Nursing Home

-

18, Sep 2011

Photos at the presentation of certificates to staff of Abbeybreaffy Nursing Home Castlebar.
Old Newtown

-

16, Sep 2011

Old photos of Newtown - does anyone know what year they were taken?











Try Our Newsfeed - updated 365 days a year
---