17 January 2016

This day 1912 - Scott reaches the South Pole - a month after Amundsen.
Today's Featured Photo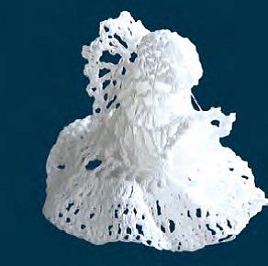 Connacht Textile Crafters: Knitted Angels - Celebrate St. Brigid's Day. Click above for details of some upcoming events at the Museum of Country Life.
---





---
Latest Headlines
Road Safety Road Show Returns

-

15, Jan 2016

The hard hitting road show, which educates teens about the terrible consequences of road carnage returns in February
Floods, the Good and the Bad

-

13, Jan 2016

Muintir na Tíre, the National Association for Community Development, has commended the work carried out by Community groups in the recent flooding crisis.
Roscommon Floods near Athlone

-

12, Jan 2016

Photos taken from a moving train from Castlebar to Dublin - near Athlone on the Roscommon side of the River Shannon
Christmas Day Swim 2015

-

11, Jan 2016

Some pictures from the annual Christmas day swim in Lough Lannagh that took place at midday Dec 25th.
Céilí

-

9, Jan 2016

Céilí Saturday, 9th January 2016 Annalee Ceilí Band Time: 9.30 Pm Welcome Inn Hotel, Castlebar