Mayo Historical & Archaeological Society.
On Wednesday Night, December 9th at the GMIT Campus, Castlebar, Mr, Fionnbarr Moore, Senior Archaeologist with the National Monuments Service, Dept., of Arts, Heritage, & the Gaeltacht, will be the guest speaker at a meeting of the Mayo Historical & Archaeological Society. The topic of Mr. Moore's  illustrated lecture  is the discovery of a Spanish Armada Wreck, and the recovery of artefacts from the vessel at Streedagh, Co. Sligo.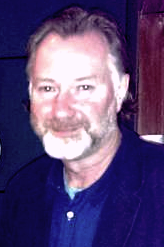 Mr. Fionnbarr Moore, Senior Archaeologist, Underwater Archaeology Unit.
In April of this year, members of the Underwater Archaeology Unit (UAU) did a number of dives to a spot where three wrecks from the 1588 armada had been discovered some thirty years previously. Two of the three wrecks, La Lavia and Santa Maria de Vison, have since vanished. The remnants of the third ship, La Juliana, together with two large bronze cannon could be seen from the surface. In a series of dives that followed, an array of artefacts were recovered, and these are now in the National Museum of Ireland awaiting conservation.
Mr. Moore, and some colleagues from the UAU, directed the dives and oversaw the removal of the artefacts from the seabed. The lecture is illustrated with some fine underwater photography, and this will add greatly to a most interesting evening.
All are welcome.