A good week in prospect in Castlebar
The Bulletin Board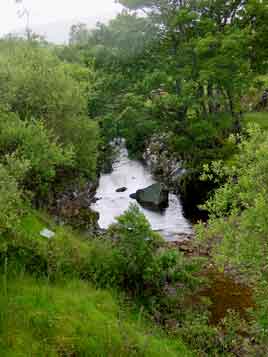 Cool, Down by the Riverside on a hot day
---
On this day: Find out what happened on this day in the past: who was born, died and what significant events occurred on this day.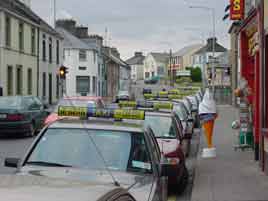 New Taxi Rates: On Thursday night last Castlebar Urban District Council met to set a rate for the Taxis that serve Castlebar. An interesting new 'Rank' appeared at Newtown. You've never seen so many Castlebar Taxis together before!
---
Aerial photographs of Castlebar: By aligning two aerial photos from 1975 and 1995 you can compare central Castlebar in detail. It shows just how Castlebar is changing.

---
Castlebar's new Windfarm is taking shape
Burren Windfarm: We climbed up to have a look at the new windfarm now visible on the Burren hillside to the north of Castlebar. Have a look at what's up there.
---
Who is Harry Potter?: You've heard all the fuss about Harry Potter. We come to your rescue with all you ever wanted to know about HP ..... Harry Potter and the Goblet of Fire Reviewed! Part of our upcoming Teenage content section. It's so hip it hurts!

---
St Pats BNS: Remember last May when St. Patrick's Boys National School's update caused quite a stir? Remember Keith's page and the great 1798 photos? Now read on and see what they've been up to since - St. Patrick's Summer 2000 Update!