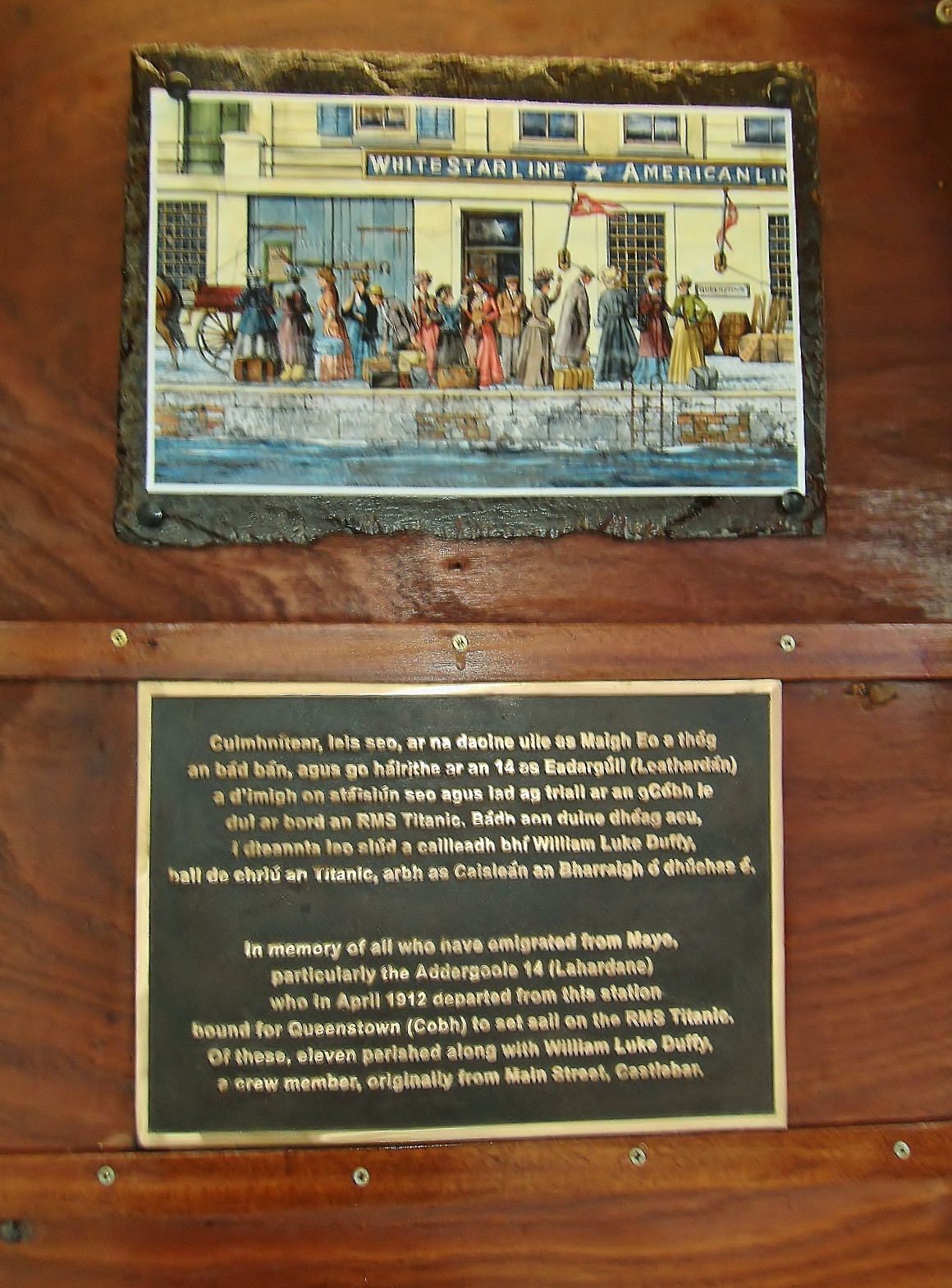 Memorial Plaque at Castlebar. (Click for large image).
On Sunday April 8th 2012 a memorial plaque was unveiled at Castlebar Railway Station by An t-Athair Miceél Mac Gréil.
The plaque remembers all who departed Castlebar Railway Station to emigrate to distant lands, including the Addergoole Fourteen who departed for Queenstown (Cobh) to board the ill fated Titanic 11 of whom perished and also William Luke Duffy, Main Street, Castlebar, who also lost his life.
The bi-lingual plaque was sponsored by Gnó Mhaigh Eo.
On Sunday next April 15th An Taoiseach, Enda Kenny T.D., will officially open Titanic Memorial Park in Lahardane.