U8 and U10 Training on Wednesdays at 6pm. All are welcome and well done to all our players who took part in a blitz in Ballyvary on Sunday last.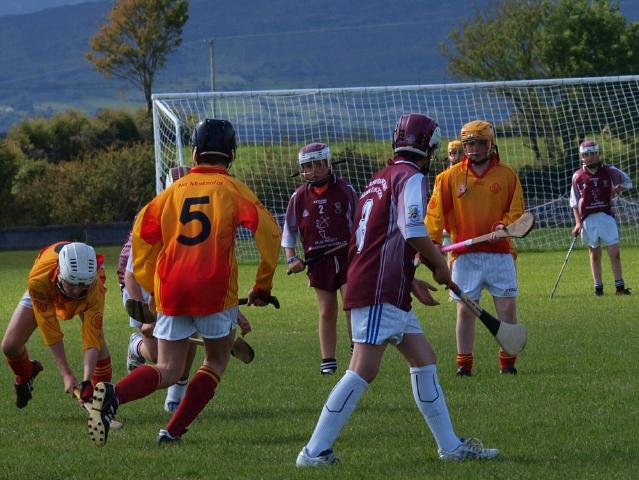 Action from Ballyvary v Castlebar in the Mayo U14 Hurling championship. Photo Mary Murray.




U12 continue training on Wednesday at 6pm .

U13 and U14 teams are currently in the middle of their respective championship, well done to the U14 team who beat Ballyvary on Sunday last and especially to Conor Quinn who scored 7 goals, well done Conor and all the team and mentors, this win put them into the County Final.

U16 training continues at 6pm on Wednesdays but no matches for the time been while exams are ongoing.

U18 U21 and junior training continues but again matches won't resume till exams are over.

Senior Team beat North Mayo in the second round of the Mayo senior hurling championship by 4-9 to 0-13, a good victory well done to Mark and the team and especially to Bernard Kennedy on his senior debut man of the match performance.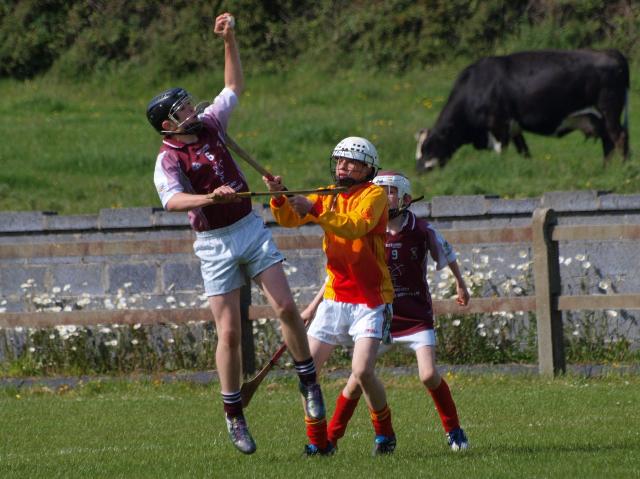 Action from Ballyvary v Castlebar in the Mayo U14 Hurling championship. Photo Mary Murray.




Off the field our lotto continues with next draw due to take place in Johnny McHales this weekend.

Our summer schools iniative in our primary schools is ongoing and will running till the summer holidays, our coaches Vincent, Eamon, Leigh Ann and Katie will be attending all our local primary schools on a daily basis hopefully bringing hurling to the fore once again.   

Hurling on the Green will be sponsored this year by Deely Opticians, our many thanks to Denise and Mark for their kind sponsorship they have been great supporters of our club for a long time and their continued support is much appreciated. We will be having a launch night for Hurling on the Green in the coming weeks so details to follow shortly.

Hurling on the Green starts the 4th July and runs for  six weeks.

Our best wishes to all our players starting their exams this week.