The pictures below show the remains of the bridge at Leenane which collapsed during torrential rain on Wednesday evening; luckily there were no casualties in the incident.
The bridge, which was approximately one-hundred and eighty years old, was designed by Scotsman, Alexander Nimmo, who worked in the Galway-Mayo area at that time.
A local man told me that the design of the bridge was not one of Nimmo'Ä(tm)s greatest achievements, and that it collapsed shortly after being built because there was only one arch, It was redesigned and rebuilt and has stood firm ever since, that is, until Wednesday evening at approximately 4.30 p.m., when unusually heavy rain caused the river to swell and undermined the structure.
Galway County Council officials got to work quickly, and by this Thursday evening, work was well underway to build a temporary bridge which will take the traffic until the old bridge is rebuilt or replaced. This will be done with the minimum of delay.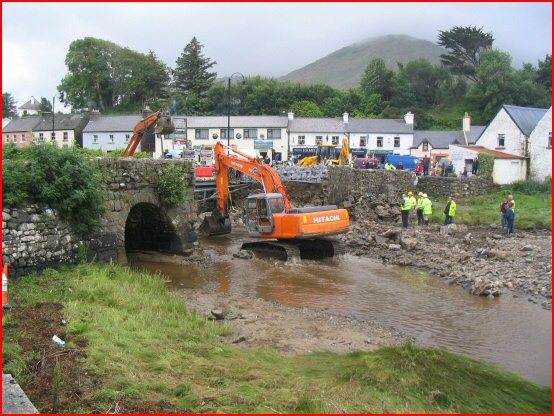 Workers surveying the damaged bridge at Leenane.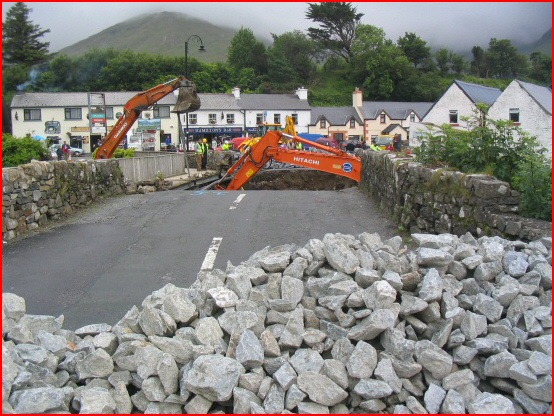 The collapsed roadway over the bridge.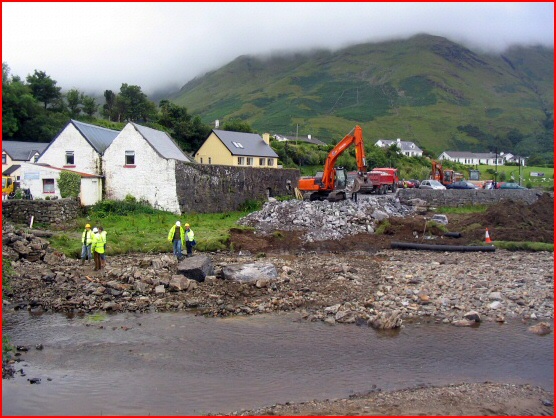 Work progressing on both sides of the bridge to open a temporary structure.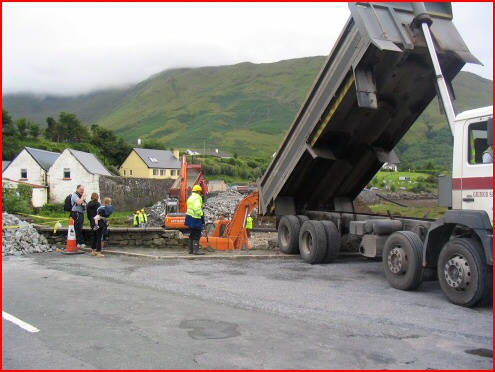 Thousands of tons of fill being deposited to support the temporary bridge.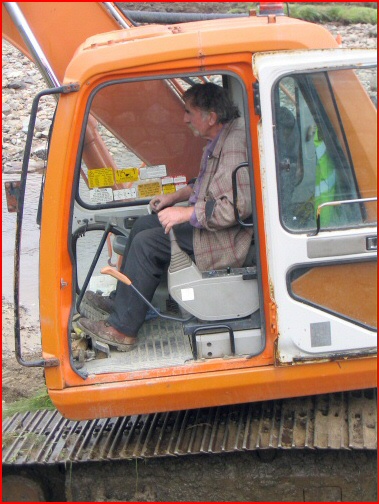 The skill of the machine drivers was amazing as they shifted huge rocks with great precision.