Network Mayo hosted a very successful and enjoyable hors d'oevres and wine reception on February 28th in the TF Theatre Royal, Castlebar. Steve Cowman, CEO of Greenstar – Ireland's leading waste management company, gave an interesting and very inspiring speech on his business success. Other speakers on the night included Alison Herbert, President of Network Galway and Maria Moran, President of Network Mayo.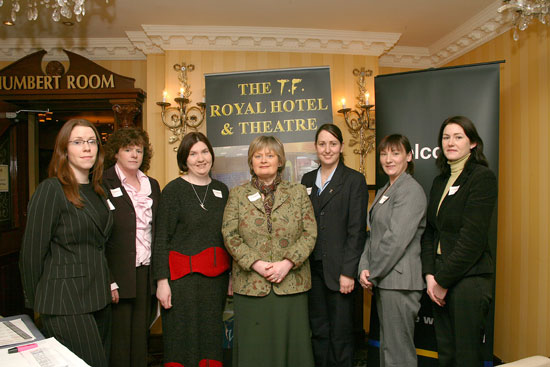 Committee Members of Network Mayo
The next meeting of Network Mayo will take place on Tuesday March 28th at 8pm in the TF Royal Hotel & Theatre, Castlebar. This month's guest speaker will be Annie May-Reape, Local Councillor in Ballina. The theme for this month is "Ambassadors for Women of Today"!! All are welcome, the meeting starts at 8pm and there is just a nominal fee of €5 for non-members. See you there.