---

Whilst most people were on their way home to late teas, dinners and off for celebratory pints in the various watering holes around the county on Sunday evening, the Mayo under 21 team were knuckling down to another training session under the watchful eye of Liam McHale and the rest of the coaching team.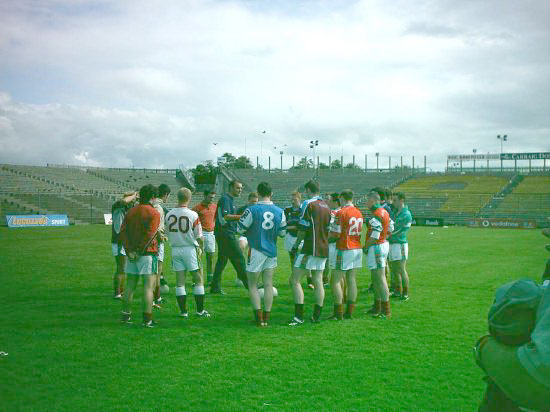 The Mayo U-21 squad meet for training in McHale Park



This was more or less in the hour after the Connacht Final was played and some of these players had being involved with the senior squad in that game and yet here they were trying to get over the excitment and natural high that most of us were on that evening.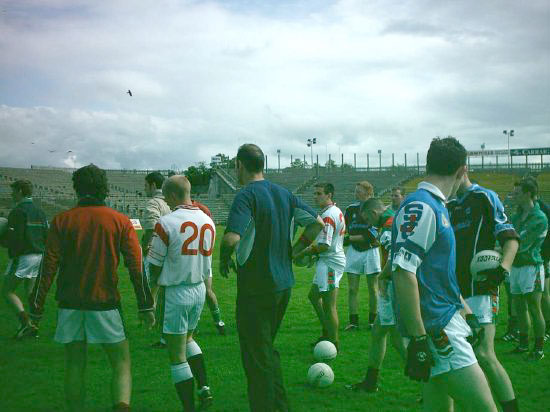 Starting the drills



It's not easy being an inter-county footballer but thankfully most of these lads don't have the type of family commitments that many of the senior players do - still you can only do it for a few years and if you have the ability, the skill and the dogged determination to succeed at this level then I say best of luck to ya and I hope ye get yer rewards with a victory against Galway on Wednesday evening next in McHale Park.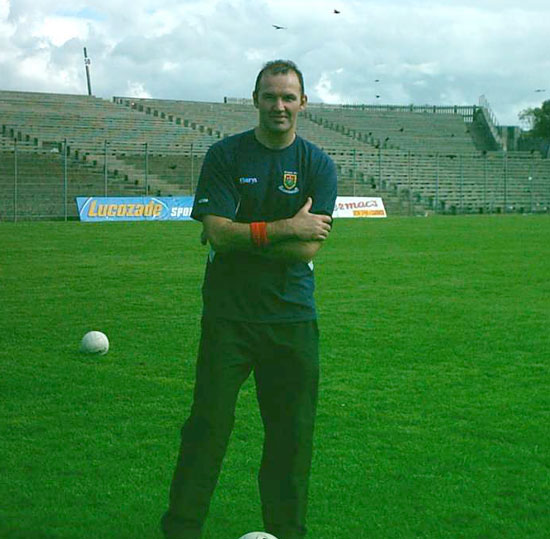 Liam McHale - One of the Sporting Greats



So if you're at a loose end on Wednesday evening why not come up to McHale Park and support the next generation of developing footballers - remember the next time the senior players will be playing will be weeks away and in Croke Park in Dublin and whilst many of us can afford to travel to such exotic locations many familes cannot afford it and popping up to watch the U-21's wouldn't be a bad way to spend the evening (beats watchin' repeats on the telly !!!).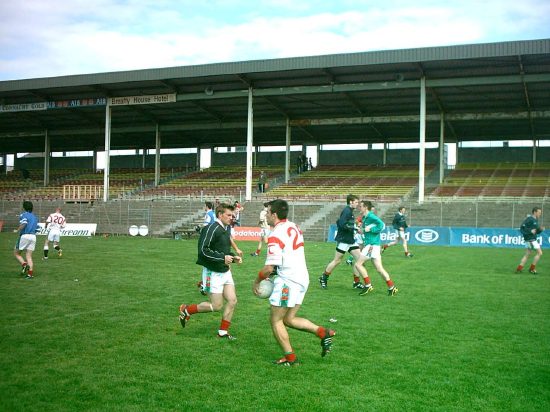 Running and Passing, Passing and Running



Be Proud to wear the Red n Green ! Up Mayo !!!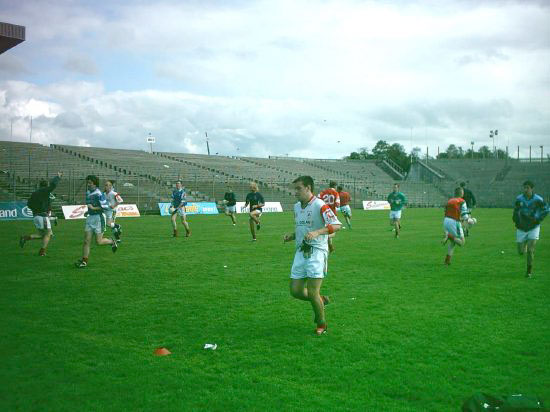 Keep Going Lads !



http://www.mayogaa.com

http://www.connachtgaa.ie

http://www.gaa.ie


© Copyright 2006 by the author(s)/photographer(s) and www.castlebar.ie

Top of Page