---
On the 1st November 2004, Irish Environmental Processes Ltd (IEP) announced their plans to build a €10m asbestos recycling plant on the site of the former Asahi plant in Killala, Co Mayo.

The proposed facility would use "thermo-chemical" technology (the first of its kind in Ireland and Europe) to transform asbestos from all over Ireland, and perhaps further afield, into non-hazardous material that could then be used in road construction and other projects.

There is huge opposition to the plant and many concerns regarding the impact its operation would have on the health and wealth of the county of Mayo. Exposure to asbestos is known to cause incurable cancer and asbestosis.
On Sunday 14th November, approximately 1400 people took to the streets of Killala to protest against the proposed asbestos treatment plant!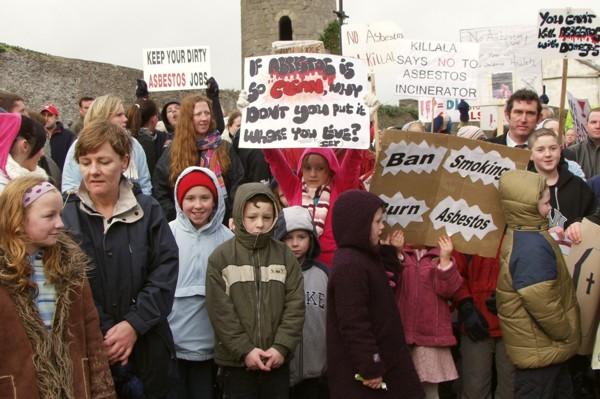 The crowd begins to assemble under The Round Tower.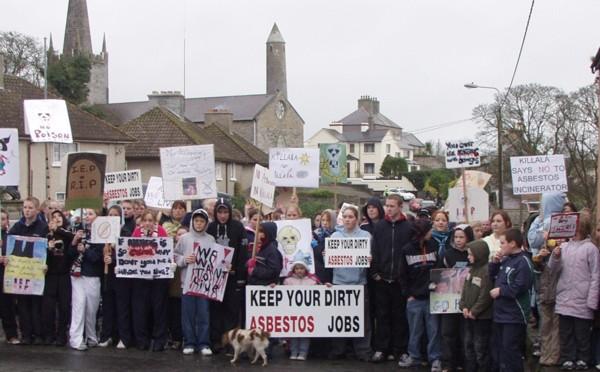 The children lead the protest - it's their young lives that will be affected most!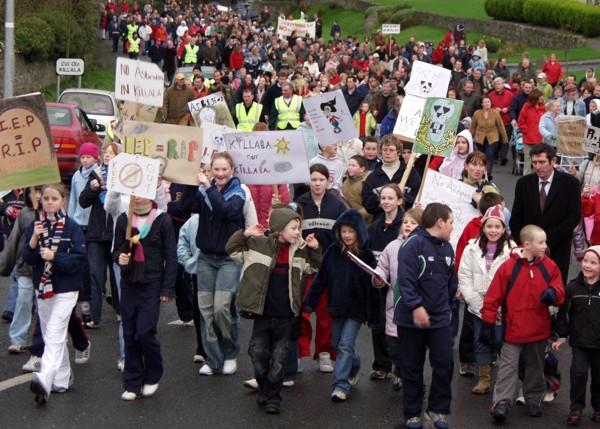 Young and Old march to the proposed Asbestos Treatment site!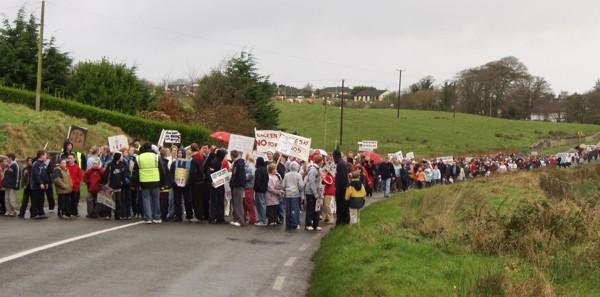 Time to take a breather - and let people catch up!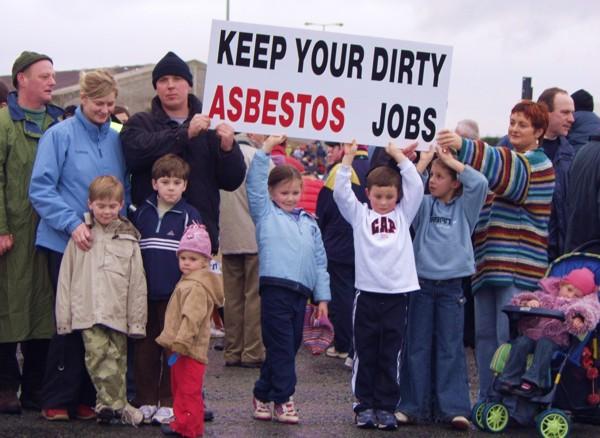 A clear message!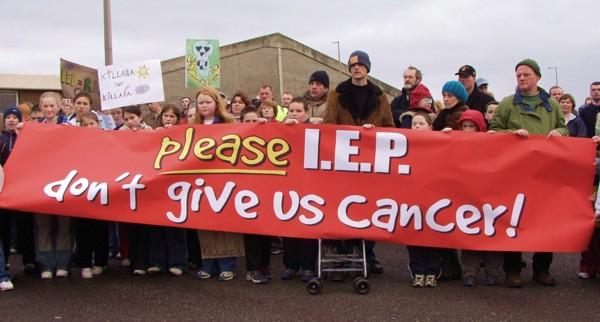 Exposure to Asbestos causes incurable cancer - don't let it happen!
© Copyright 2006 by the author(s)/photographer(s) and www.castlebar.ie

Top of Page