---
A Time To Dance.
Ann Henrick's Look At Ageing.
Castlebar Camera Club members are delighted to congratulate member Ann Henrick on the launch of her second photographic book "A Time To Dance". The book, containing a selection of Ann's excellent photographs on the theme of ageing, with matching text by author Maeve Binchy, was launched in October at the House of Lords, Bank of Ireland, College Green, Dublin, by former Taoiseach, Dr. Garrett Fitzgerald, a sprightly 80 year old who underlines the books message that life is what you make it and is to be enjoyed at whatever stage one is at.
"A Time To Dance" will have its Western launch in Duffy's Bookshop, Westport on Saturday, 11th , November at 6.00 pm by the Mayor of Westport, Ms. Teresa McGuire. Afterwards Ann will be available to sign copies of her book for those attending.
A thought occurs that a signed copy of the book would make an excellent Christmas gift for family members or friends.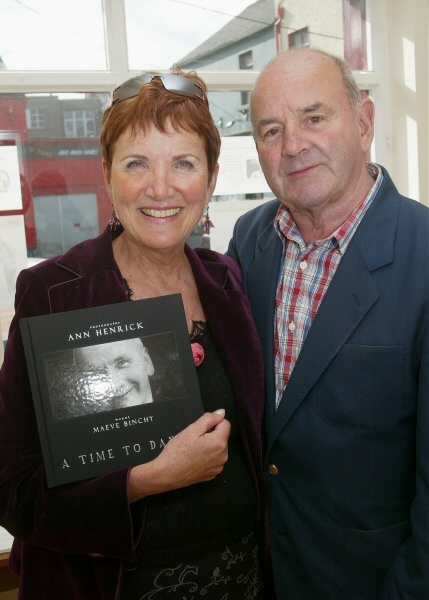 Ann Henrick and friend.
© Copyright 2006 by the author(s)/photographer(s) and www.castlebar.ie

Top of Page