The Heritage Studies programme, GMIT Mayo Campus and the Irish Community Archive Network (iCAN), administered by the National Museum of Ireland are collaborating to showcase students' research on the portal www.ouririshheritage.org. Students on the final year of the B.A. (Hons) in Heritage Studies undertake a piece of original heritage research on a subject of their choice for their dissertation. The students then each designed a website based on their research for their Information Technology module under the guidance of their lecturer Mr Brian Mulhern. The topics covered are diverse and range from the Spanish flu in Castlebar, the archaeology of Connemara and the history and ecology of Raheens Wood, to the churches of Newport.
The Irish Community Archive Network is hosting a landing page for the students' work, providing a central point of access for this research. Heritage Studies Programme Chair Ms Fiona White, commented "we are delighted to co-operate with iCAN which has been very successful in gathering and curating Irish heritage online and for the potential to showcase our students' research that this website offers". iCAN Administrator Ms Lorna Elms stated "Through the iCAN project, the National Museum is showcasing local history at grassroots level. The research conducted by this year's Heritage Studies students is extremely impressive and well-presented; reflecting the quality of the teaching programme whilst adding a new dimension to this national online archive".
Student Anthony Kenny reflected on the experience of researching the street-names of Castlebar "As I am from Castlebar, I was always interested in its history. Place-names have always fascinated me so I decided to explore further. This was a hugely rewarding experience and I was surprised to learn of the circumstances surrounding the naming of streets in Ireland in the early days of the Free State". Anthony also commented on the value of the website he built as a means of bringing his research to a wider audience.
The Heritage Programme in GMIT Mayo Campus combines the study of cultural, natural and built heritage and equips graduates well for the demands of the jobs' market. Students have been successful in gaining employment in fields including environmental conservation, genealogical and historical research, education and rural development. Places are available for the programme, starting in September. Applications can be made for GA872 using the available places facility on the CAO. For more details contact Ms Fiona White (fiona.white@gmit.ie) or Dr Yvonne McDermott (yvonne.mcdermott@gmit.ie).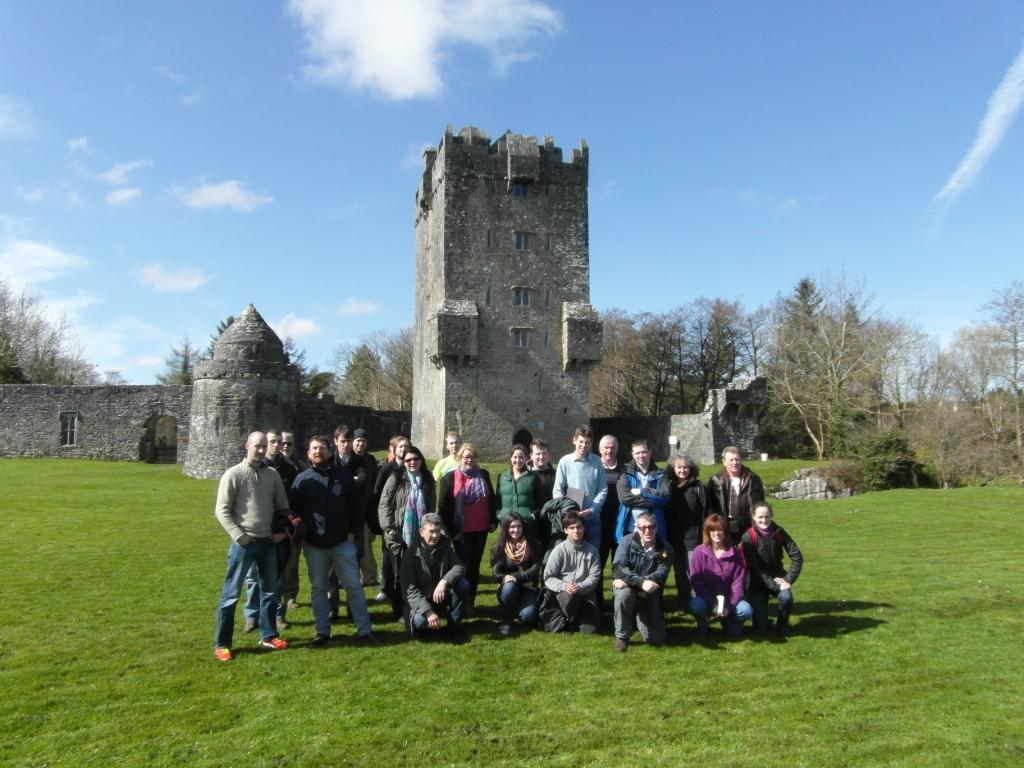 Heritage students on fieldwork at Aughnanure Castle, Co. Galway,