Open Day on Friday 14 August from 10am to 2pm
There will be an open day at GMIT Mayo Campus on Friday 14 August from 10am to 2pm. All welcome to come and discuss options for third level study including the Culture and Environment degree programme. This course is currently open for applications on the CAO. It will appeal to those with an interest in history, geography, wildlife or archaeology.
Studying Culture and Environment programmes in GMIT Mayo Campus will allow you to:
• Acquire key professional skills valued by employers
• Prepare for a career in the fields of culture, environment and tourism
• Acquire transferable skills in digital media and communications
• Gain employment in the public or private sector
• Become self-employed
• Progress to the Professional Masters in Education
• Progress to study at Masters and Doctoral levels
Career Opportunities for graduates of this degree include:
• Education Officer
• Teacher
• Environmental Conservation Officer
• Archaeologist
• Museum Curator
• Library and Archives Professional
• Rural Recreation Officer
• Green Schools' Officer
• Ecotourism Operator
• Environmental Consultant
• Tourism Officer
• Historian
• Genealogist
• Folklorist
• Rural and Community Development Officer
• Museum Documentation Officer
• Ecologist
• Cultural Marketing Manager
For further information on the B.A. in Culture and Environment (with Tourism) please contact Ms Fiona White (Fiona.white@gmit.ie) or Dr Yvonne McDermott (Yvonne.mcdermott@gmit.ie) or call 094 904 25700.
The programme brochure contains further information:
http://www.gmit.ie/sites/default/files/public/tourism-hospitality-and-heritage-business-humanities-and-technology/docs/culture-environment-brochure.pdf
As does our website: http://www.gmit.ie/heritage/bachelor-arts-culture-and-environment-tourism
Find us on Facebook: https://www.facebook.com/GMITMayoCampusHeritage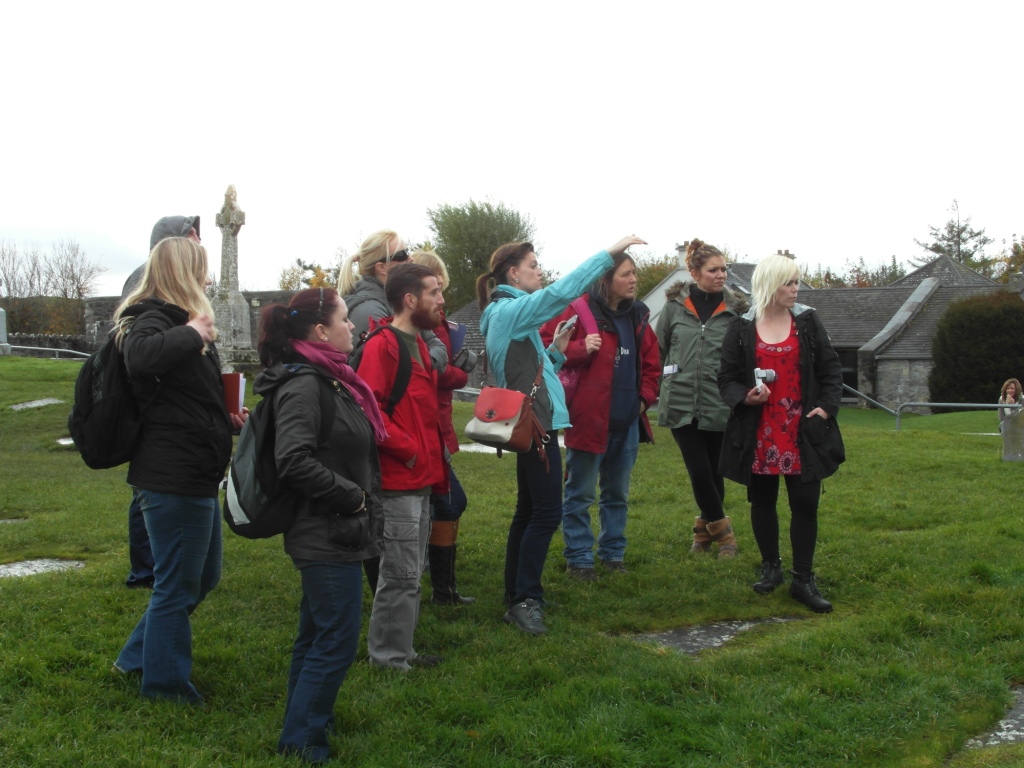 Students undertaking fieldwork at Clonmacnoise