Who is Love Castlebar? - We are a group of volunteers who want to reinvigorate and enhance the town we live in.
Love Castlebar News
* Teddy Bears Picnic
* Facelift project Update
Teddy Bears Picnic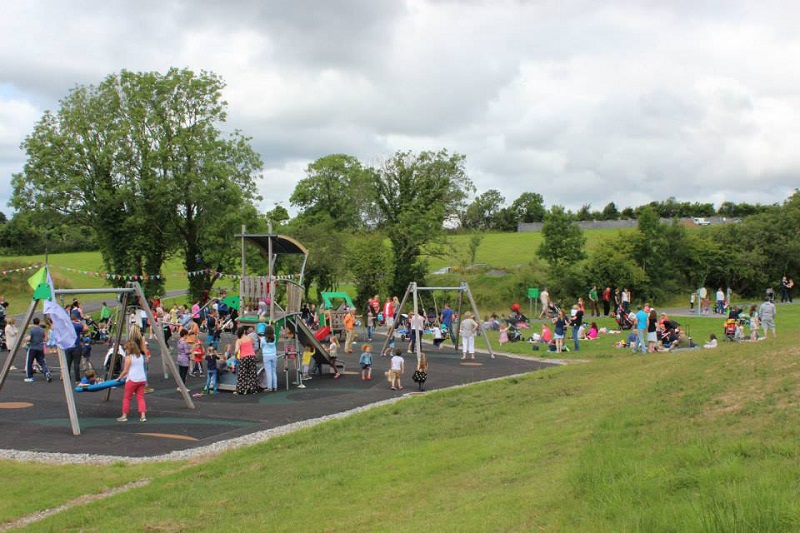 the Love Castlebar Teddy Bears' Picnic



The Love Castlebar crew loved every minute of the inaugural Teddy Bears' Picnic. Thank you to the brilliant volunteers who made the morning magical. Biggest thanks of all to the 200 little people who brought their Teddies and some lovely grown ups along to the Teddy Bear Picnic in the new playground at Lough Lannagh on Sunday 27th July. It was a great success, weather held and people really enjoyed themselves. We are planning a second event this month - we will confirm the date shortly on our facebook page.
Facelift Project
On the Facelift project we completed the clean up on a number of buildings on Main Street including the Old Vodafone shop and the Designer Outlet. Next up for August will be some derelict buildings on New Line, the Mall, Spencer Street and on Linenhall Street.
How do I get involved?
We are always looking for volunteers young and old. If you have two hours to spare come along to any of the following events-
Facelift Project - Every Saturday evening from 7pm-9pm @ Elverys on Main Street - Check the facebook page for updates and other possible times.
Contact
www.lovecastlebar.com
www.facebook.com - search Love Castlebar
https://twitter.com/lovecastlebar