Balla Secondary School stage 'MATILDA - with a Twist'.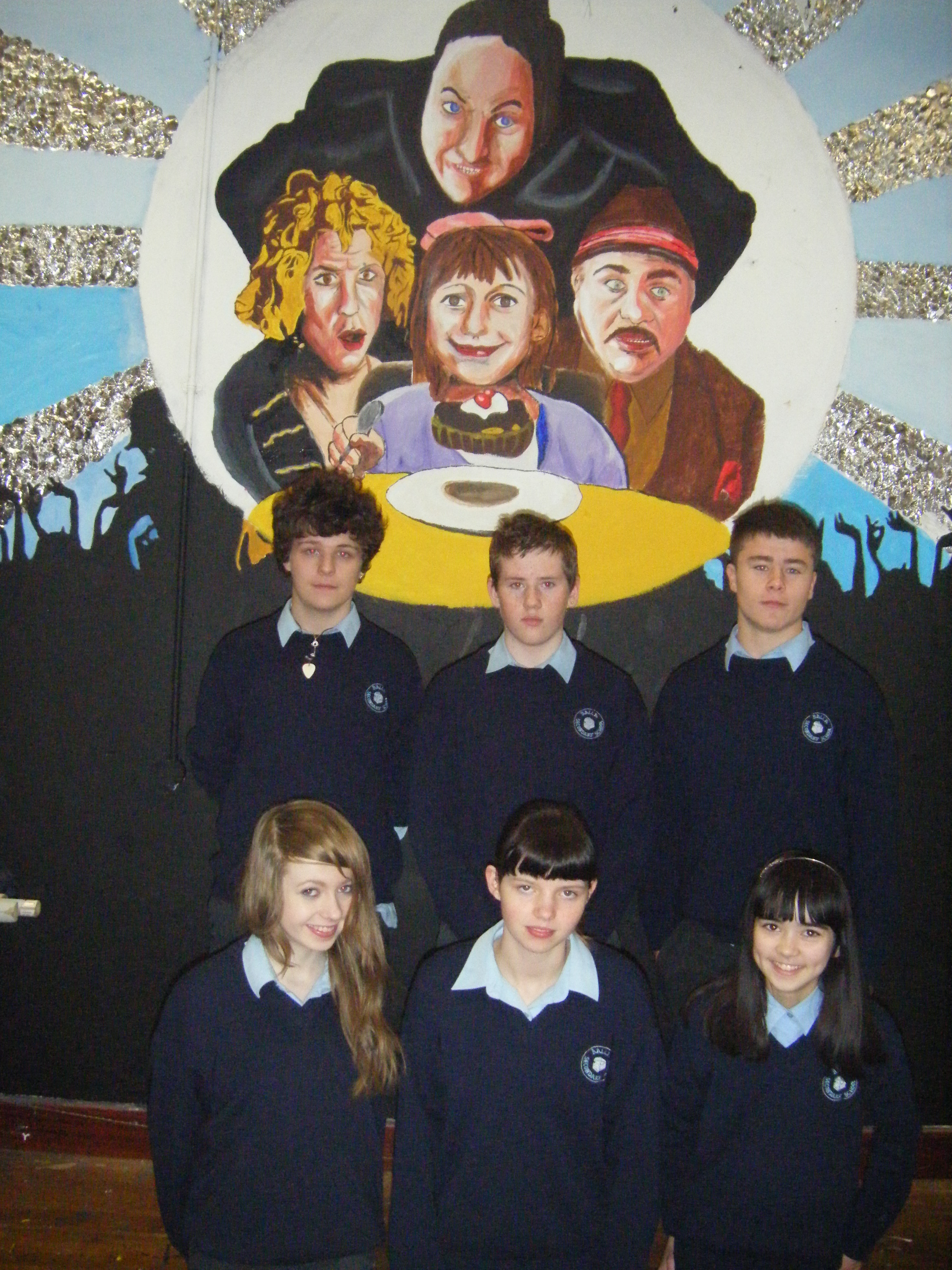 Members of the Matilda Cast.

SHOWTIME is just around the corner for the students of Balla Secondary school as they prepare to stage their production of 'Matilda' but, with their own unique twist!


Balla Secondary School Hall is the venue for the show this Thursday the 5th and Friday 6th of December 2013 -with the show getting underway at 8pm sharp each night.


The story, written and arranged by Ms Rebecca Cresham and Ms Sarah Heneghan is loosely based on the much loved family movie/book by Roald Dahl and follows the story of 'Matilda'- a young girl with a love for reading, a dysfunctional family and a horrifying headmistress.


All of the work is being done in-house with Ms Louise Conroy and the art department alongside the very talented woodwork department and students in the school.  Ms Sarah Heneghan is in charge of Drama and Direction, Ms Rebecca Cresham is the Musical Director, Ms Una Griffin is choreographer and heading up the costume department is Ms Marina Moyles. Many other members of staff and the student body are also putting in much effort to ensure that 'Matilda' runs smoothly and successfully.

'The experience of stepping out on stage is a valuable and one that breeds self-confidence and esteem, and we have always prided ourselves in this school on encouraging students to partake in the annual show. We are truly looking forward to bringing 'Matilda' to life within the next two weeks' principal Mary Reaney Explained.

Following the success of last year's 'Musical Extravaganza', this Balla Secondary School musical production is a guaranteed hit...a night to remember and one not to be missed! This colourful musical will have you laughing in your seats and dancing in the aisles as you follow the adventures of Crunchem Hall Primary School and their quest to overthrow Miss Trunchbull. It is sure to delight and amuse audiences of any age! Tickets are €10 and will be available from the school on the night.