Spectacular Ragús Show planned for 10th anniversary at the Royal Theatre
They have thrilled audiences world wide for ten years, now Ragús are 'Ag filleadh abhaile' with a spectacular and awe-inspiring authentic show of music, song and dance on Saturday, November 8 at the Royal Theatre, Castlebar. Produced by Mayo man Fergal Ó Murchú, this amazing show will give you shivers down your spine. Unrivalled footwork, pulsating music and passion filled singing will be all merged for a massive celebration of 10 years of success on the world stage for Ragús.
The word ragús comes from the Gaeilge for 'urge' or 'desire' and this impressive show, which originated on the rugged and beautiful Aran Islands will leave you breathless shouting for more. The Ragús concert planned for Castlebar is a journey to the heart of the living tradition showcasing Irish music, sean nós singing and dance in its traditional authentic form.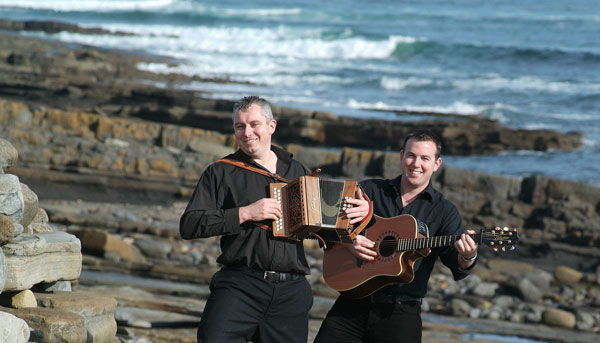 Fergal Ó'Murchú and Ronan Brennan
Fergal Ó Murchú the show producer and lead musician hails from Moygownagh in North Mayo. He began playing music at 8 years of age and quickly built a distinguished reputation winning a total of 11 All-Ireland titles for traditional singing in his teens.
"It will be passion filled and pulsating stuff on November 8th. We have played all over the world for ten years and we felt it was only right to finish the celebrations in Mayo with a spectacular final show," stated Ó Murchú, .
Ó Murchú was the youngest person ever to tour with Comhaltas Ceoltoirí Eireann being just 14 years of age when he toured Ireland for the first time. Since then he has played on national and international stages all over the world as well as on numerous TV networks including the popular 'Celebrity Jigs and Reels' show on RTÉ recently.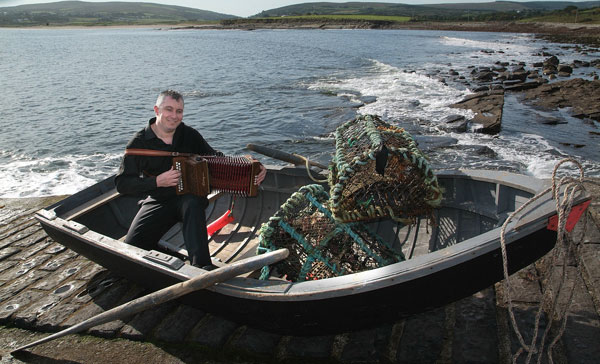 Fergal Ó'Murchú sets sail!




Musically, Ragús take you through the full spectrum of traditional Irish music, from the fastest jigs and reels on the fiddle and accordion, to haunting airs on the uilleann pipes and whistle. The dance numbers are scattered freely throughout the show with a rich mix of hard and soft shoe pieces to explore all the dancers' talents.

Audience participation is the icing on the cake as Ragús proved when they played for over 16,000 people at the Westport Music Festival during the summer. This special show celebrating the success of the band on the international stage on 8 November is not to be missed. Tickets for the Ragús show in Castlebar are on sale at all ticketmaster outlets nationwide, www.ticketmaster.ieor from the Royal Theatre box office at 0818 300 000.