A Life Less Ordinary
(A Life Less Ordinary was a successful recruiting tag line used by the Irish Defence Forces some years ago)
Saturday the 26th of November 2016 was a poignant day for me as it marked the day I retired from the Irish Defence Forces on age grounds. It marked the end of 40 years in uniform, 7 years with the 5th Cavalry Squadron in Castlebar and 33 years in various units both at home and abroad
My fledgling career with the 5th Cav Squadron nearly took a nose dive (literally) when a few of us Despatch Riders were asked to drive over to Westport in the late 1970's to lead the opening of the Summer Festival, no problem to that you might think but letting three 16 year olds off on their own on 400cc motorbikes was probably not fully thought through. Naturally we had a race on the way over and then someone had forgotten to tell us that the Gardai would be waiting at the entrance to the town to escort us to the parade. Not expecting any Guards I descended the hill into Westport at around 40 mph standing on the saddle with my arms outstretched like the scene in the Titanic. As if that wasn't a sterling start to my military career, myself and my brother Brendan hold the dubious distinction of being the first and presumably only members of the Defence Forces to get locked up in a Communist jail in East Germany. We were touring Europe on motorbikes and detoured off the main transit route into a town only to be met by a rather irate policeman none too impressed with our navigation skills.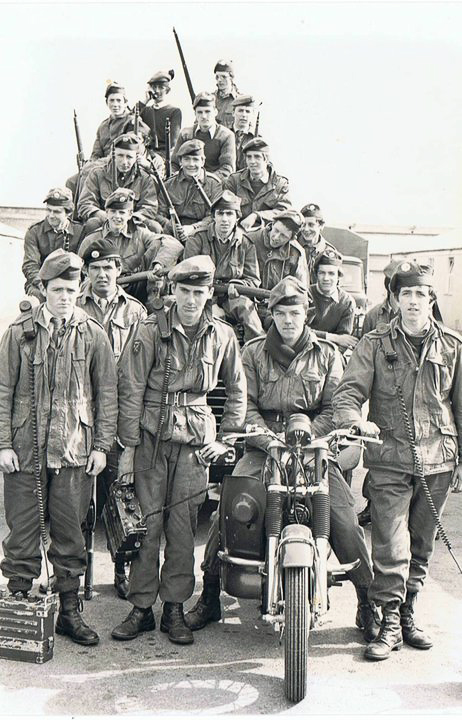 Those were the days.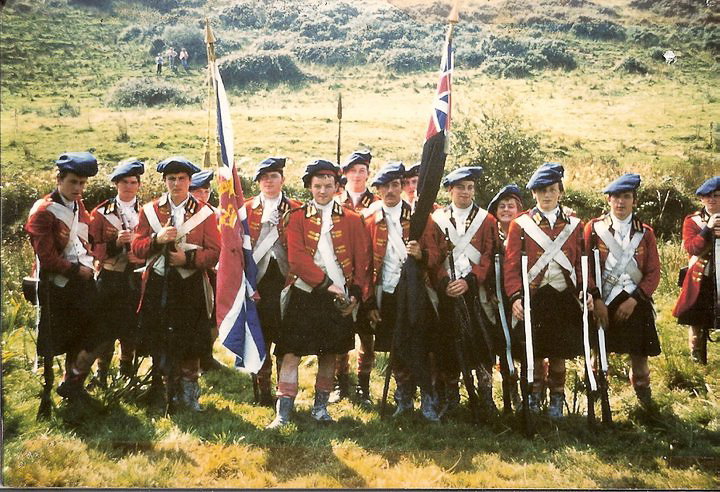 After a good 7 years with the 5th Cav I decided that the army was the life for me and there being no recruitment in the West, I had to enlist in the Eastern Command, Monaghan to be precise. Before I was even interviewed, I had to agree to serve a minimum of 3 years in the 29th Battalion. I was overseas in Lebanon within a year and during that trip was the one and only time I ever had to give the order to open fire in combat.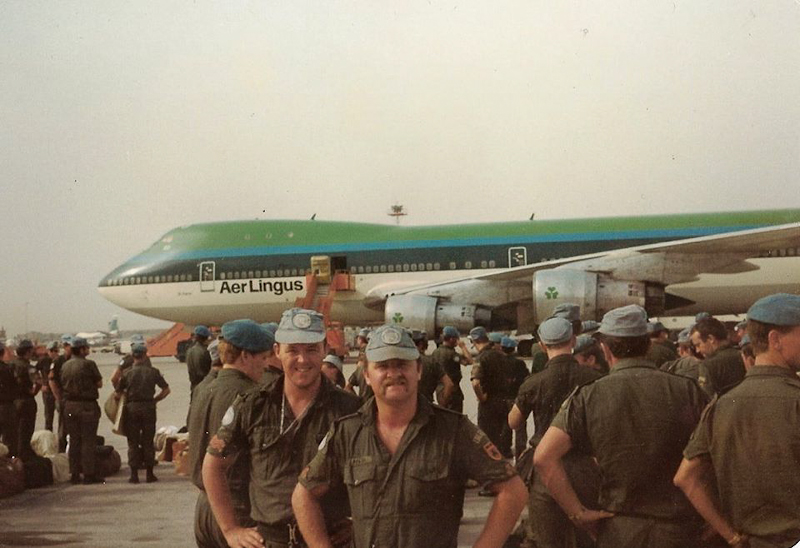 1985



On return to Ireland I looked for more challenges and ended up spending 5 years with a fairly tough unit in the Curragh. I left that unit in 1990 to return to Castlebar, but despite engaging in some serious rock climbing (some of it up the walls of the barracks) I still needed a greater challenge so I applied for the 7th Potential Officers course.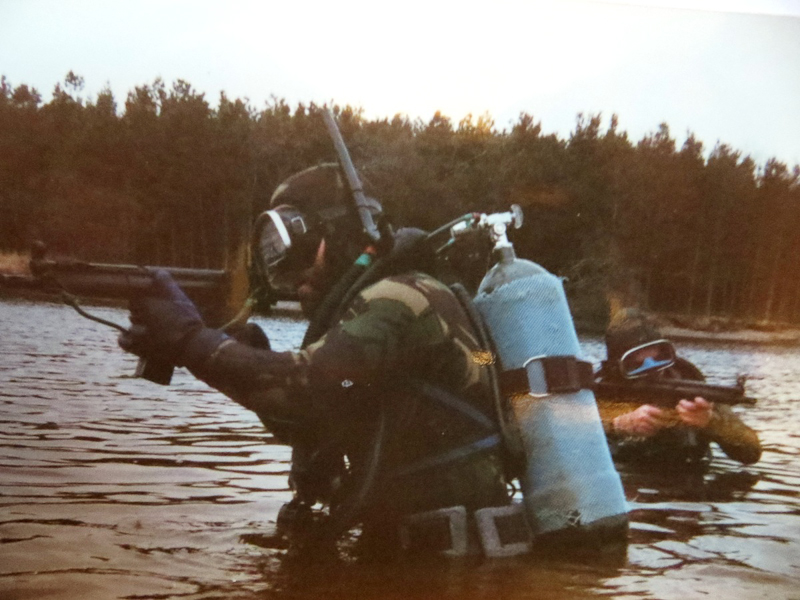 Blessington



That opened up an entirely new career for me and I was commissioned in1992 and overseas again in 1993. That deployment was great because I managed to convince/bribe an official with a catering can of Maxwell House coffee to issue a visa for my then girlfriend Clare to come out and visit me, she was one of the first Western tourists in Lebanon after the civil war ended.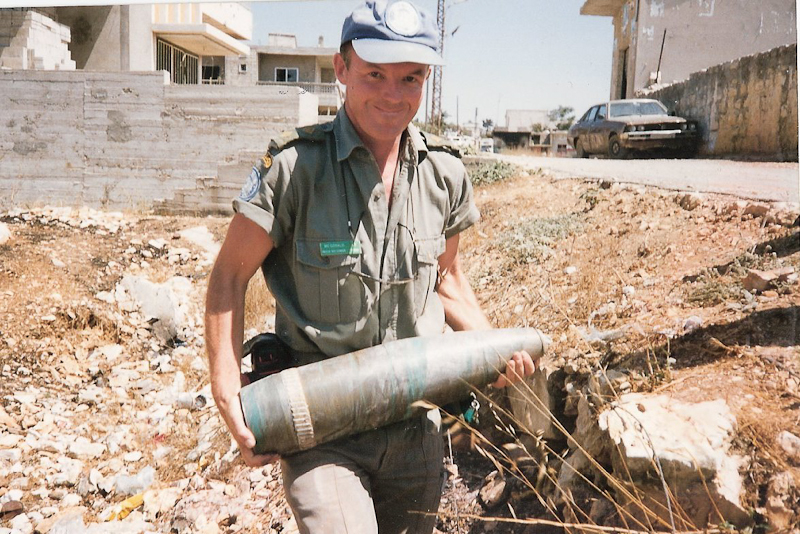 Brachit 1993 Operation Accountability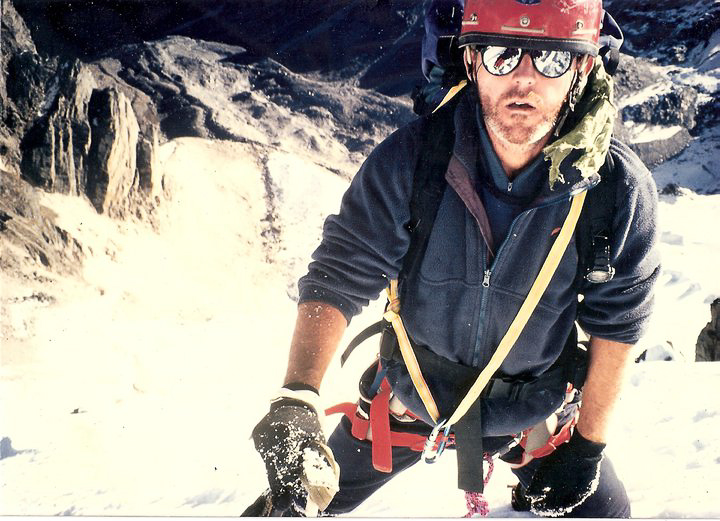 Climbing in the Himalayas



Little did she know that she would be back there 10 years later living in Lebanon with a 3- and 5-year-old. I deployed to the United Nations Truce Supervision organisation (UNTSO) in 2005 and we initially lived in Tiberias by the Sea of Galilee as I was working on the occupied Golan Heights, then in February 2006 I was transferred to Lebanon so we got an apartment in the southern city of Tyre. My sister Sandra and her husband Paul had come out for a visit in July, they flew back on Monday 10th July and I headed up to the Patrol Base for a 7 day stint on Tuesday, said goodbye to my wife Clare and the kids saying I'll see you in a week. The following day the war kicked off between Hizbullah and Israel which lasted a very brutal 34 days. Where I was based I could see the bombs landing in Tyre and Clare could look up at the distant ridgeline and see the smoke rising from where I was. Eventually the UN decided to evacuate the families and as Clare was getting the kids into the lifeboat that would bring them out to a chartered ship, I rang her and said "I'll see you when I see you", which believe me is not the way to end a family mission to the Middle East. Thankfully they survived, unlike 4 very good friends of mine killed in an Israeli air strike on their Patrol Base and we had a further 2 more colleagues seriously wounded in separate incidents.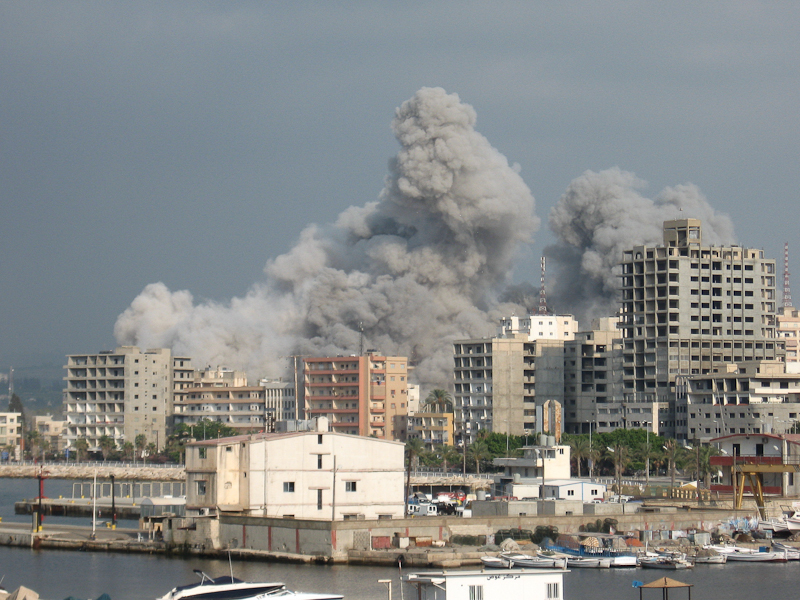 Tyre Building Strike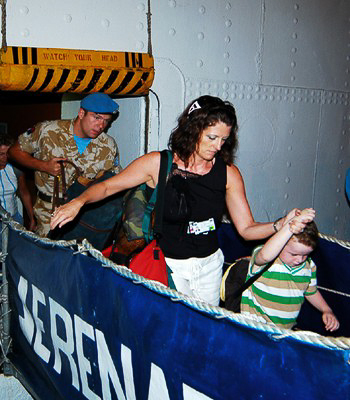 Clare Mc Donald being evacuated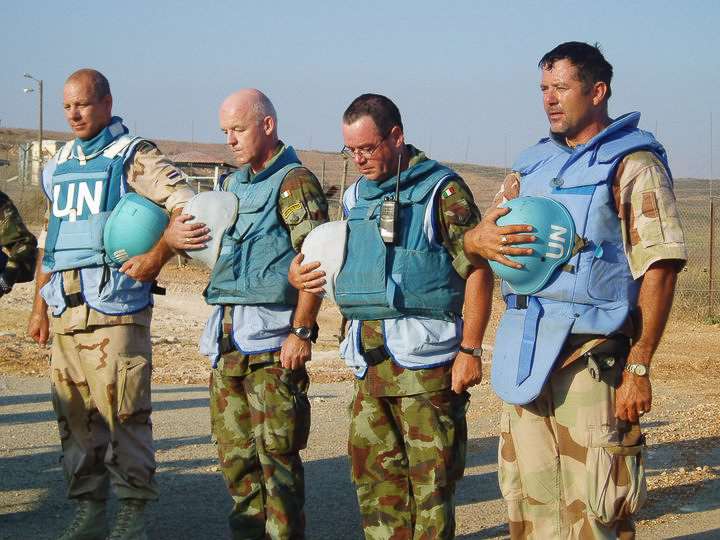 Remembrance



In 2010 I deployed with the last Irish Battalion in Chad. Of interest during that stint was that I ended up with the removal of my appendix in a hospital tent! I was medevacked by a chopped on a Saturday morning, had my appendix taken out at midday and on 'coming round' the surgeon, after inquiring how I felt says ' you're Irish you'll have a beer' so thinking I was in dream land with the anaesthetic, I replied in the positive and when he came back with a large can of larger, I did ask him if it was non-alcoholic just to cover myself as we were strictly dry, he just laughed so I asked him if he would mind opening my bag, taking out my camera and taking a picture of me as no one in Ireland would ever believe that after getting my appendix out in Africa I was given a beer. The following day he wanted to discharge me but due to lack of choppers he waited until Monday!!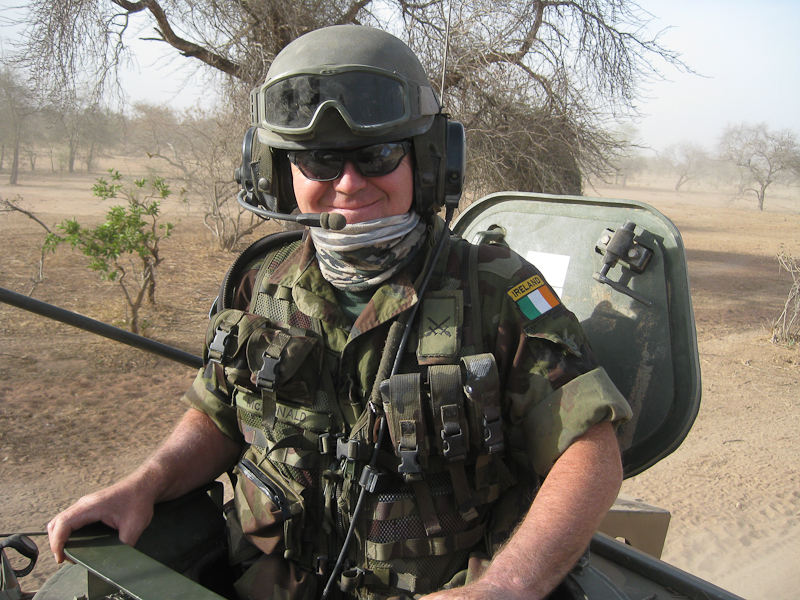 Road to Atichane Chad.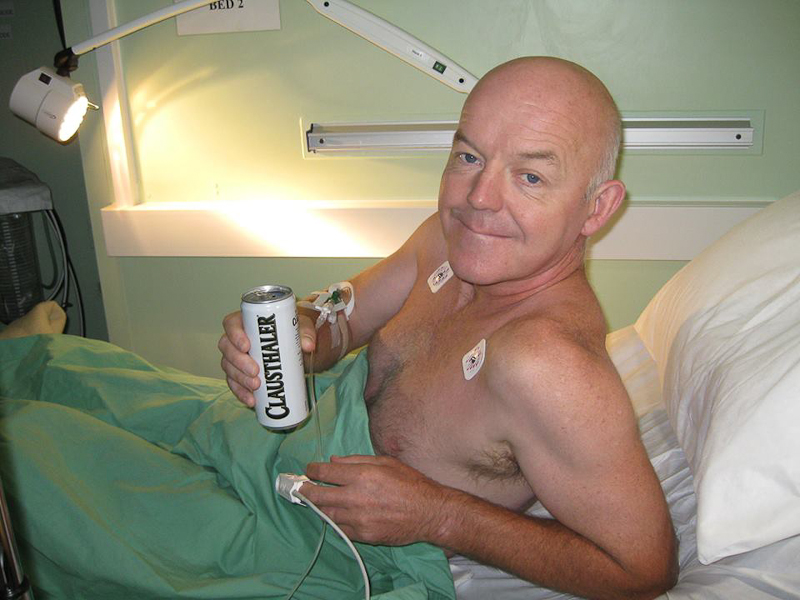 Recovery after having my appendix removed



Africa became something of a passion with me then for a while as I ended up at very short notice in Western Sahara in 2012 which allowed me to indulge in my other great passion which is archaeology. I could drive into the desert in any direction for any length of time, stop the car and find evidence of prehistoric activity. Temperatures there often got as high as 58 degrees.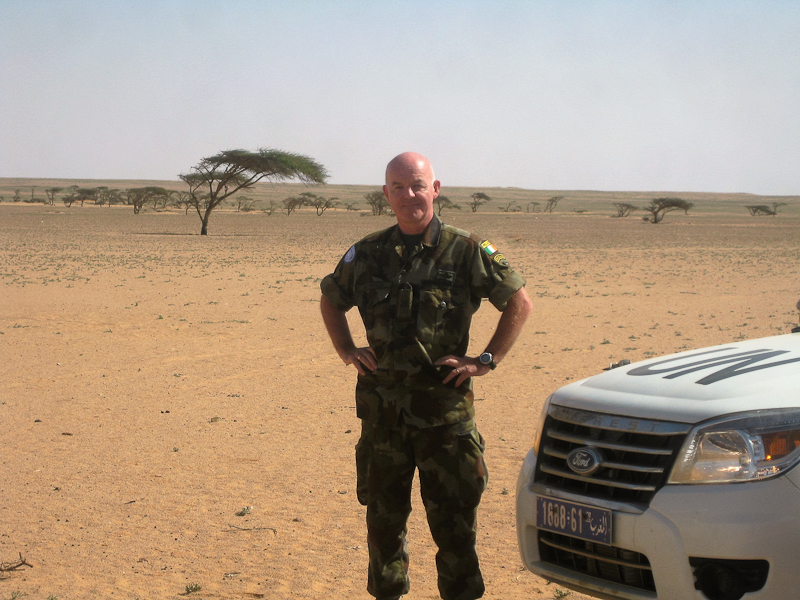 Patrolling in Western Sahara.



My only non UN mission was the following year in 2013 with the European Union Training Mission (EUTM) in Mali. This was of course the first time the Irish and British Armies deployed and worked together. It was really great to see them operating side by side in the training camp in Koulikouro.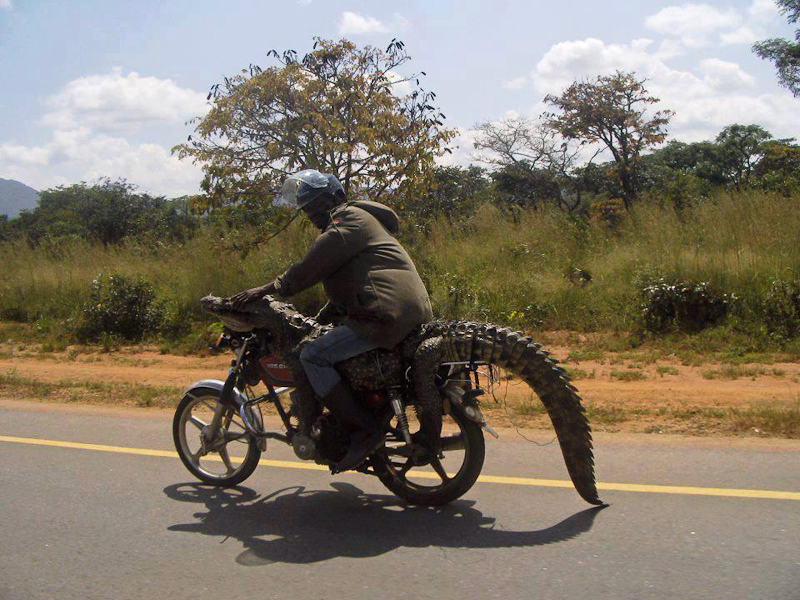 Transporting a crocodile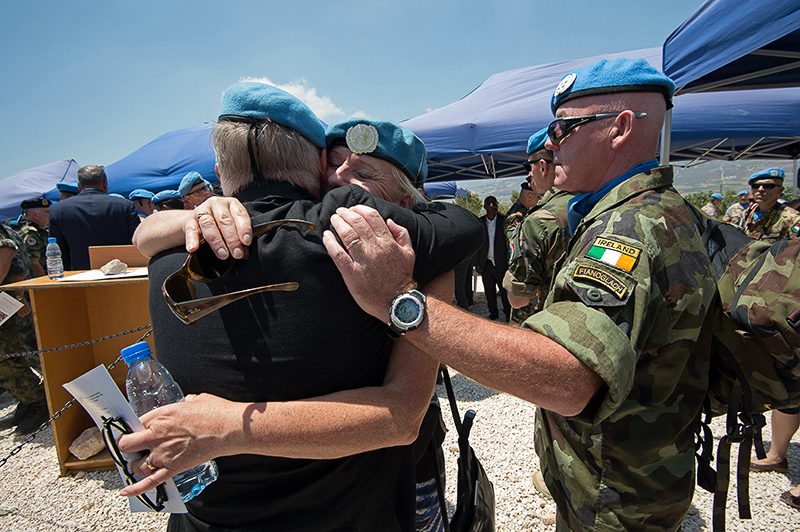 Khiam 2016
I was no sooner back in Ireland in 2014 when an opportunity came up to do a second stint in UNTSO so I deployed for 17 months in Lebanon followed by 7 months in Jerusalem and returned to Ireland at the end of July this year. As mentioned above, unfortunately I had to retire two weeks ago on age grounds but as one part of my life closes, another one opens and I fly to the Central African Republic later this month to take up a temporary job offer with the UN.

In my 40 years wearing the uniform of that great organisation that is the Irish Defence Forces, I have been privileged to have met with, worked with and served under, some of the most remarkable people. It has indeed been a privilege to have been given the opportunity to do as much, travel as much and experience as much as I have and it's fair to say that I have a serious amount of memories. I have to mention that this was only possible because of an extremely supporting family, so to Clare, Ellen and Ben..... as they would say in Arabic Shukran Jazelen ..... Thank you very much.

Finally it is a testament to my parents, Paraic and Bernie, both unfortunately passed away in the last year, that they imbued in me a sense of travel and adventure that has certainly ensured that my career would be 'A Life Less Ordinary'