Gunfire is a sound that you become finely attuned to here in Bria, from the dull bang of homemade artisanal weapons, to the sharp crack of automatic weapons to the relatively slow, but loud booming of heavy vehicle mounted machine guns, not to mention the hard thump of hand grenades. This year has seen periods of peace and stability descend into brutal chaos before returning to relative calm. The speed from which a situation transitions from calm to chaos can sometimes take a matter of minutes and what has really surprised me is the resilience of the 40,000 Internally Displaced Persons (IDP's) that we have camped outside our gate. After a recent incident in which 15 of them were killed, the following day it was as if nothing happened and people roamed around the IDP market buying and selling vegetables.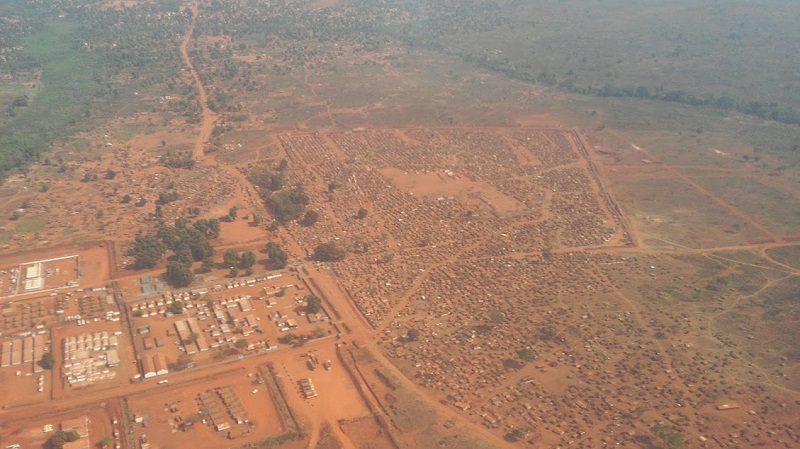 UN Camp and IDP Camp Bria

My two-year contract here in the Central African Republic (CAR) is finished on the 10th January and that is why I have ended up spending two Christmases in a row in Bria, the capital of Haute Kotto province and home to the Sector East Head Quarters for the UN Mission in CAR, MINUSCA. Despite all its problems the place has grown on me in a weird and wonderful way and I will no doubt miss it and the life I have led here once I return again to Ireland. Any day here can go from the mundane to the full on adrenaline pumping action back to the mundane again, often in the space of a few hours, to such an extent that what to anyone else, (even those who work in some other quieter places in CAR) may seem incredibly abnormal, is treated in Bria as just another day.

My time here in Africa has been as interesting as it has been rewarding and there have been times when you really think that it has all been worthwhile. The reaction of local kids when I try and use a catapult, the stunned reaction from some villagers in the middle of the bush when I address them in Banda (a dialect of the mainly Christian Banda ethnic group) or similarly the look of amazement of some of the Muslim armed groups when I address them in Arabic.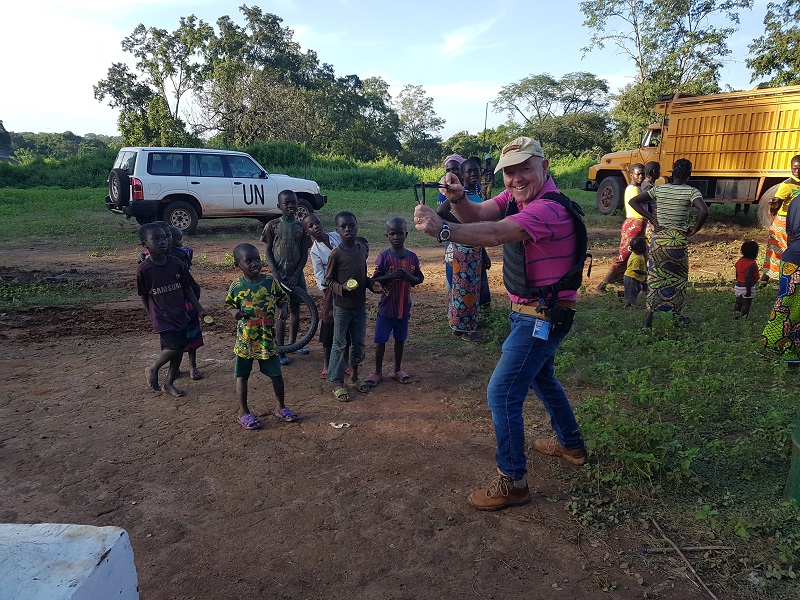 Relearning how to use a catapult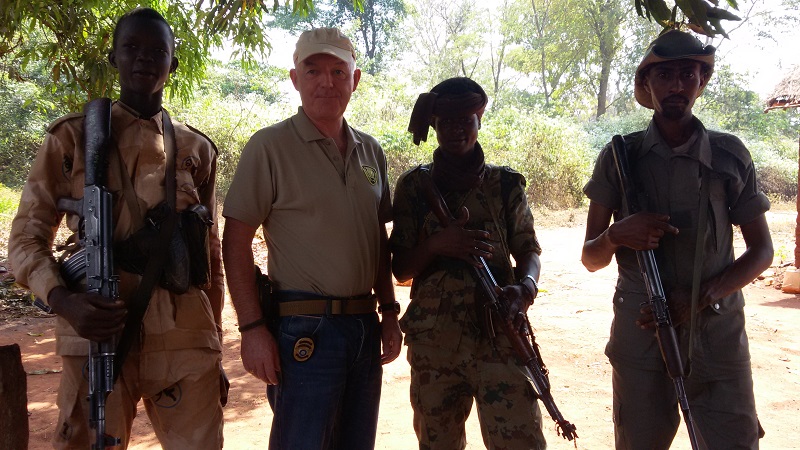 Meeting with Armed groups
Life here has never been for the faint hearted, but I find that when you go out of your way to learn basic Zhongo (the Linqua Franca of CAR) and also Banda, a few spoken words in their own dialect has a very disarming effect (no pun intended) and tense situations can often be turned around by a smile and a wee bit of Irish Charm. Some months ago I was on an integrated patrol north of Bria and when we arrived after many hours tough driving, a large crowd had gathered to see what we were doing there. Our Liaison Assistants organised a meeting between the village Chief and the various civilian components of the patrol. Naturally everyone couldn't attend so I decided to gather a group of kids together and try and teach them "Conas ata tu?" and "Ta me go maith" using French, Banda and Zhongo. To say that this was great spectator sport for the villagers was an understatement, but I had them nearly on their knees laughing and after that I could do no wrong. I had a similar experience on a recent boat trip I managed to take on the Oubangui River which separates CAR from the Democratic Republic of The Congo.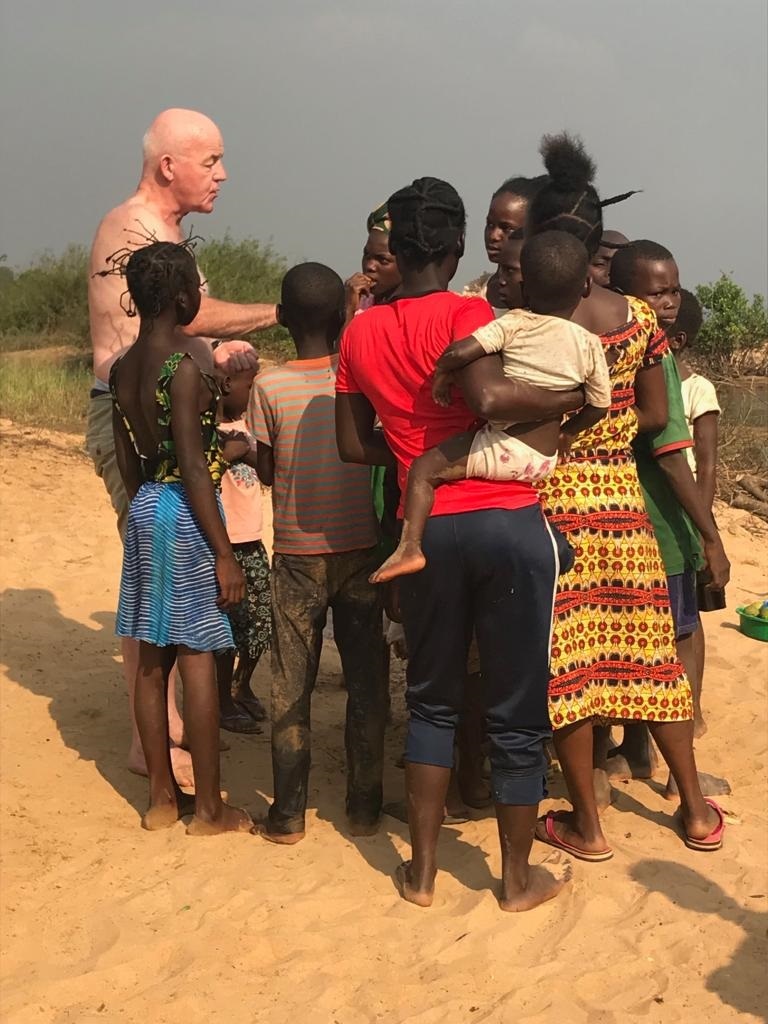 Teaching kids Irish...through French!!

Life for the locals here is often nasty brutal and short especially in some of the really remote villages, many inaccessible by vehicle, and they are often at the whim of whatever armed groups happens to control a certain section of the main route ways. However, they are a very resilient people and while they may have to hide in the Bush during the night, they come back to their villages during the day to collect Manioc, which is a shrub whose inner bark can be pounded down to make a sort of gruel which is the mainstay of a lot of the population, a bit like the Irish dependence on the potato before the Famine.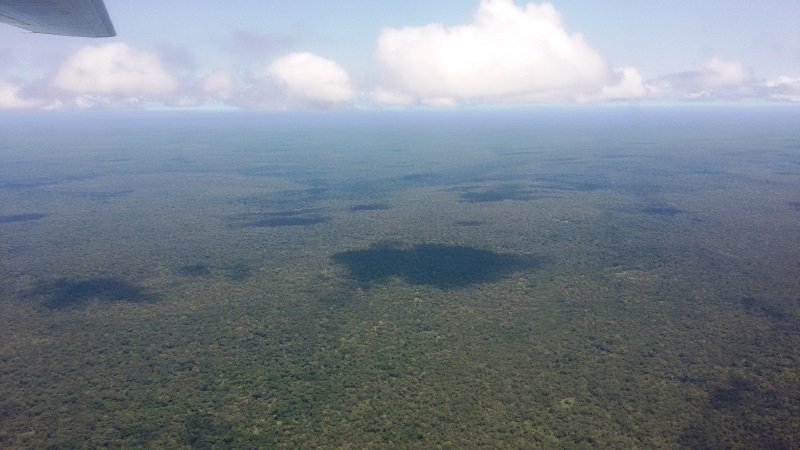 The Bush in CAR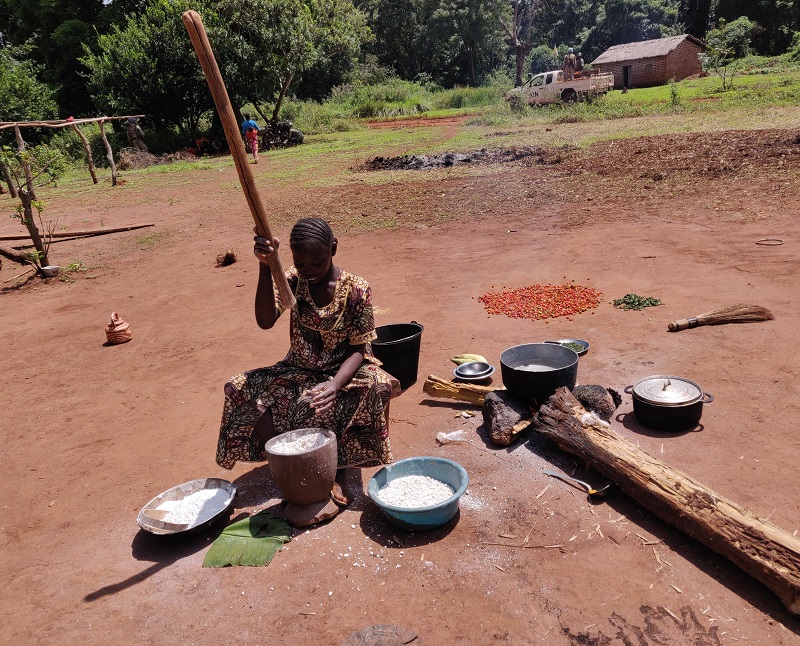 Preparing Manioc

So my adventure in Africa is drawing to a close and I'm looking forward to some quality time with my family.

I would like to wish everyone in Castlebar a very Happy Christmas and a Peaceful and Prosperous New Year. Let's not forget all those Castlebar men and women who are travelling and working across the globe at this time of year.

Kevin Mc Donald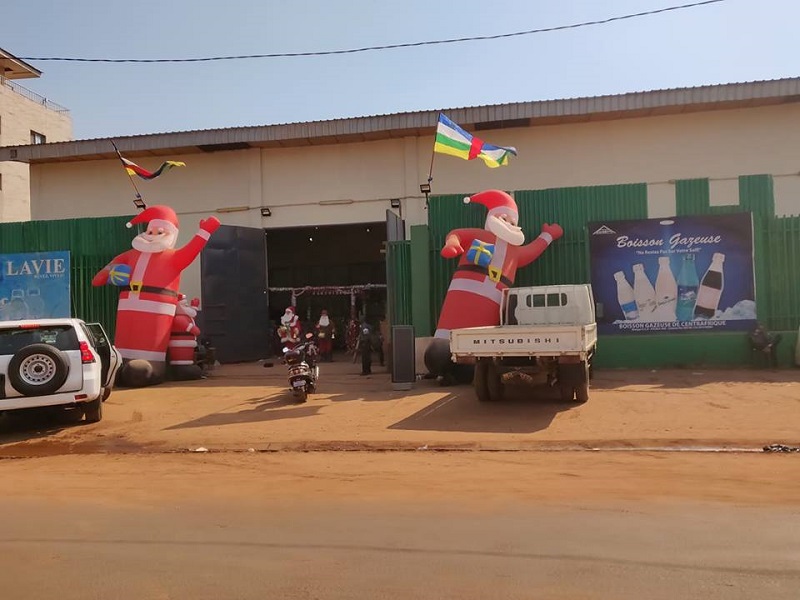 Christmas in Bangui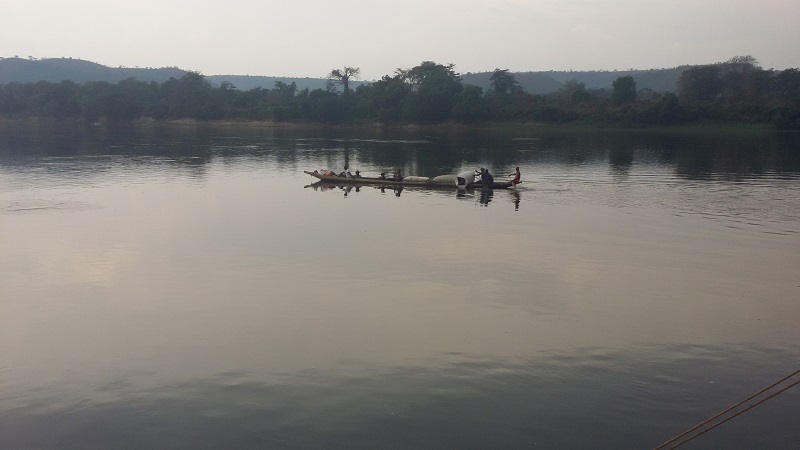 Pirogue in the evening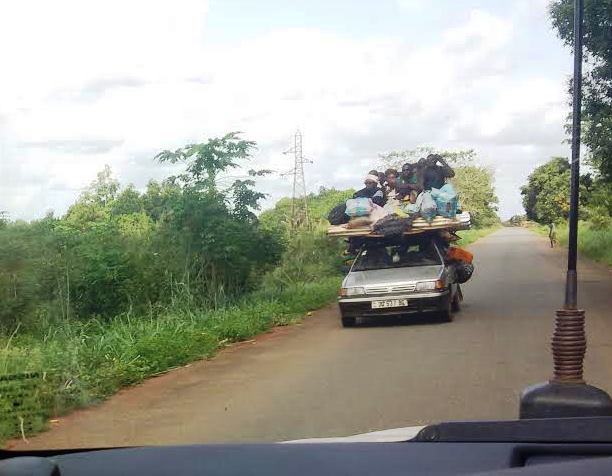 Words just fail me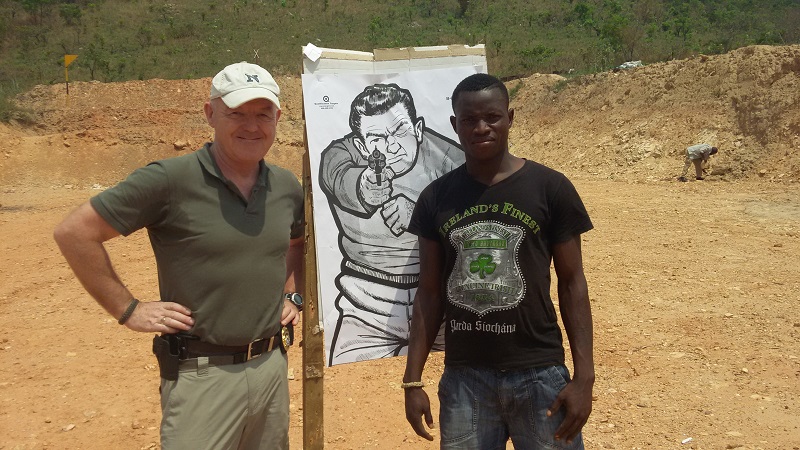 Wonder where he got the T Shirt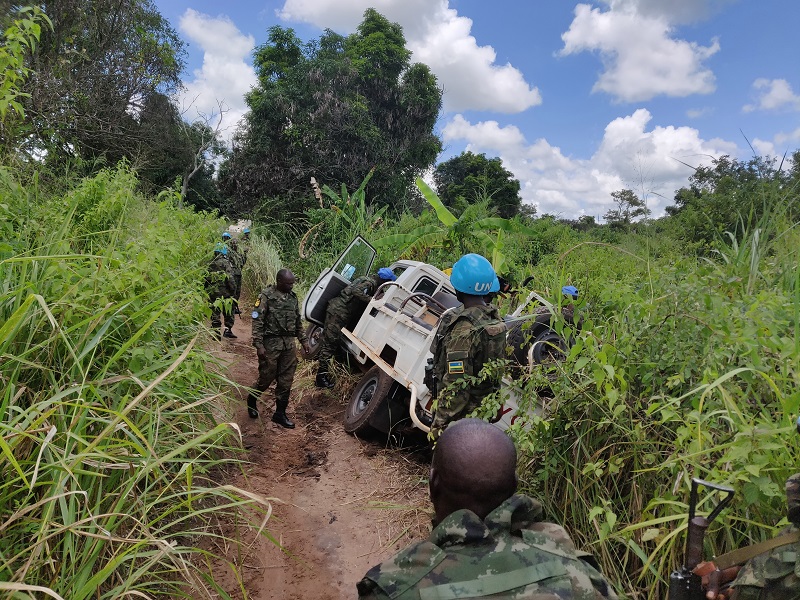 Aigbando Axis