As the rainy season draws to a close, there is a slight sense of a chill in the air at 0600hrs as we head off on a 40 minute jog around the semi deserted streets. It is but a sense, however, and we duly arrive back at the HQ in a layer of sweat, and get ready to start another day in Africa.
I was recently at the Catholic Cathedral here in Bamako and it is a fine testament to French architecture. On Sundays it heaves with throngs of people, filling every nook and cranny in the church.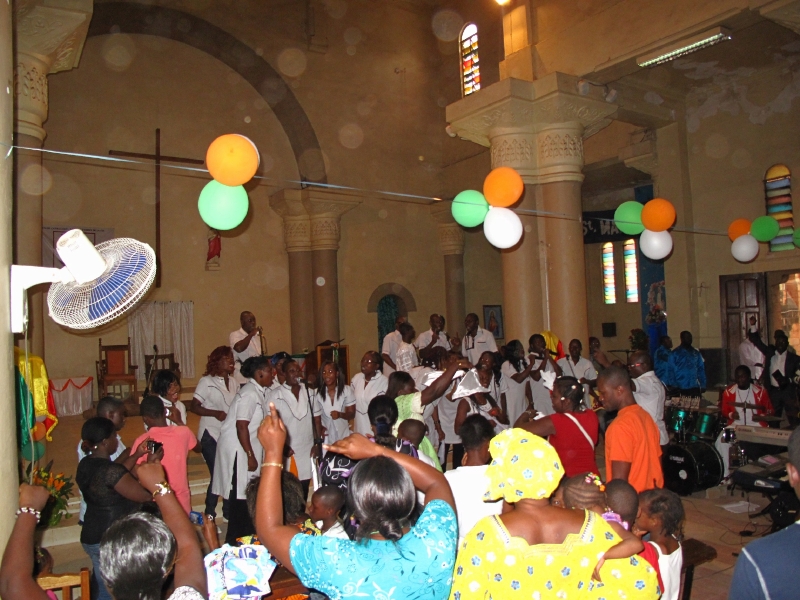 Bamako Cathedral


Mass here is truly a celebration of the senses as everyone seems to try and outdo each other in the color and complexity of their clothes. But it is in the singing that this truly takes on a life of its own. Last Sunday there was a choir of about 30 men and 30 women with a full band and a conductor. They sang melodiously in French and Bambara while dancing and swaying in perfect timing. There was hardly a moment during the Mass when they didn't burst into song and I'm afraid a few pictures do not fully create the sense of joyous spectacle that this service was. The fact that it took over two hours was not lost on us Westerners either!!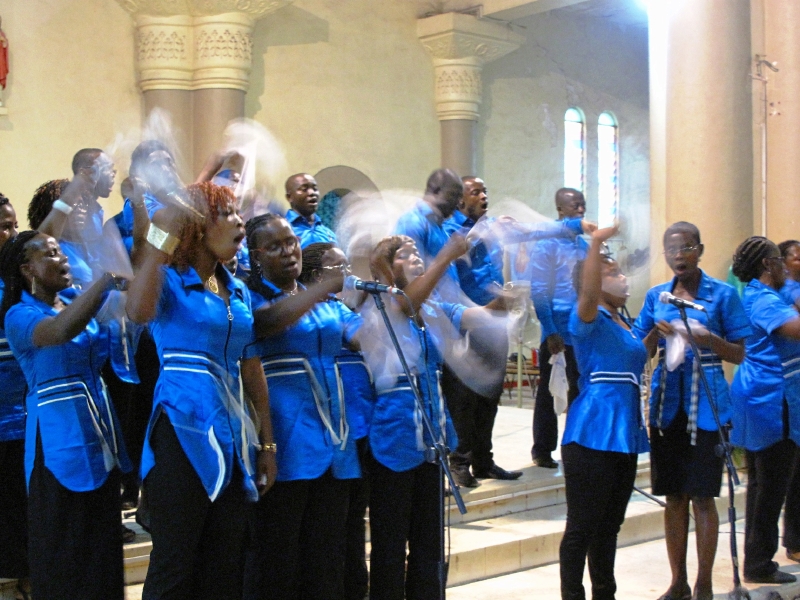 Bamako Choir
I am attaching a few pictures to give you a sense of the rich, varied and complex life that is everywhere here in Mali. It certainly puts our own Western lives into perspective.
After three hot months in the country it is now time to look forward to some leave and try to readjust to what no doubt will seem to me to be artic conditions in Ireland.
The thought of a cold pint in Johnnies, Paddies or Micks has kept me going on many occasions overseas and this deployment is no different.
In closing, I would like to dedicate this piece to the memory of Gerry 'Dixie' Dean, a great friend and colleague whose untimely passing has left a huge void not alone for his family, to whom I pass on my deepest sympathy, but also to his vast collection of friends from rugby to shooting and from fishing to diving. He will be sorely missed. Ar dheis Dé go raibh a anam dílis.