Hi Folks
Just back from a long range patrol, where we had to escort approx. 30 containers from here in Goz Beida the 1000 odd kms to the capital, Ndjamena. Needless to say it was a long, hot, dusty and sweaty journey. We travelled for 10 hours on day one, 14 hours on day two and 17 hours on day three. The distances in this country are staggering and the fact that we only had the last 200 kms on tarmacadam road gives some indication of the difficulty of travelling any distance.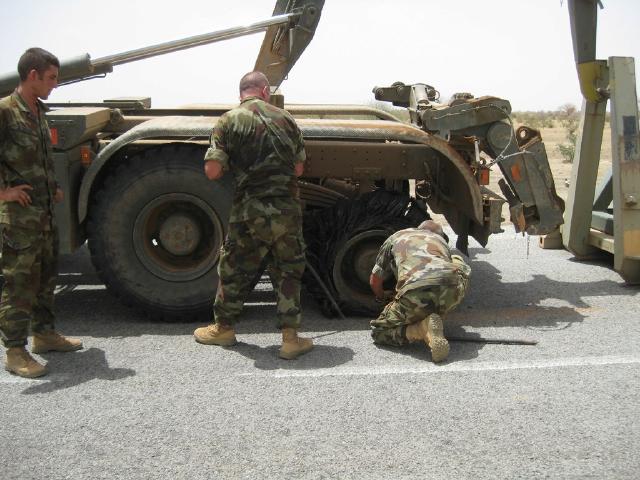 Breakdown
Of course such a convoy consisting of approx. 16 Irish Army vehicles and 14 civilian contractor trucks was not going to be incident free and we had numerous stops for both planned and unplanned maintenance.
Our routine was reveille at 0430 and mobile by 0530. Generally we would stop every two hours for a 10 minute vehicle check then a 40 minute stop for lunch and finally we would set up a patrol harbour for a night bivouac around 1700. Then after security was posted we would wash the days dust away with a bottle of water, devour our ration packs and bed down for the night. Generally sleeping under the stars in Africa is one of the high points of long range patrolling but with night time temperatures in the low forties it was somewhat unpleasant lying in a tent covered in sweat.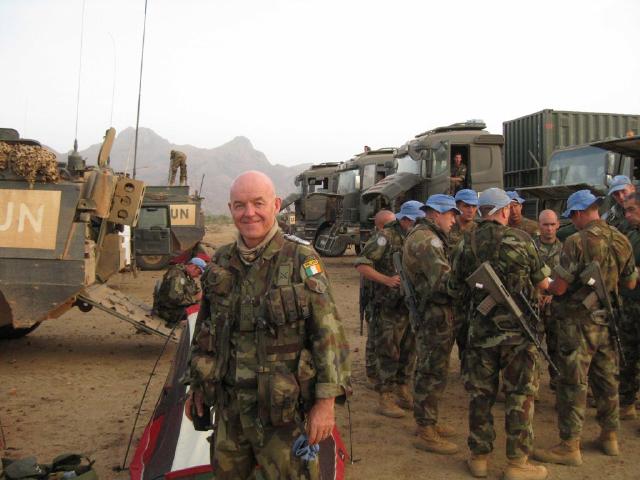 Patrol Harbour
We eventually arrived in Ndjamena after three hard but enjoyable days and had long soaks in the showers and our first proper night's sleep in some time.

After handing over our equipment for onward shipping to Ireland I managed to get back here to Goz Beida on a mixture of an Antonov fixed wing aircraft for a two hour flight and then a MI 8 helicopter for the last two hours.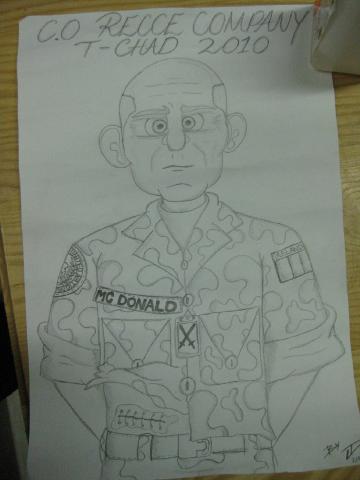 Mack in Chad - the scar is in the right place!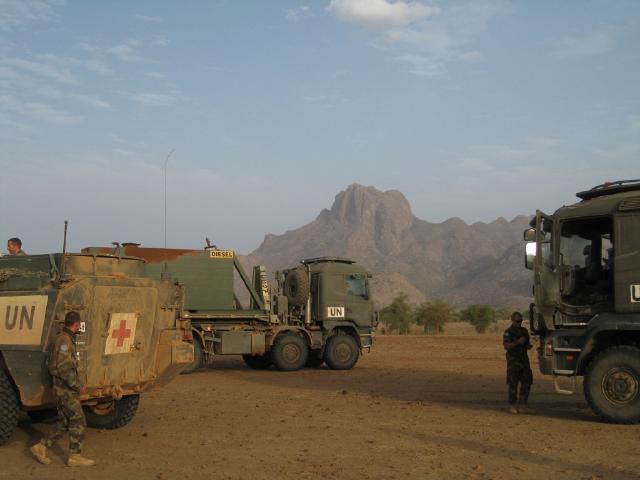 Night Harbour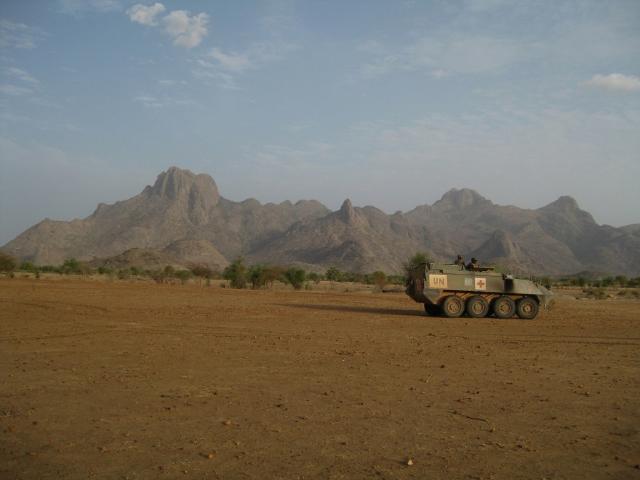 Chadian Mountains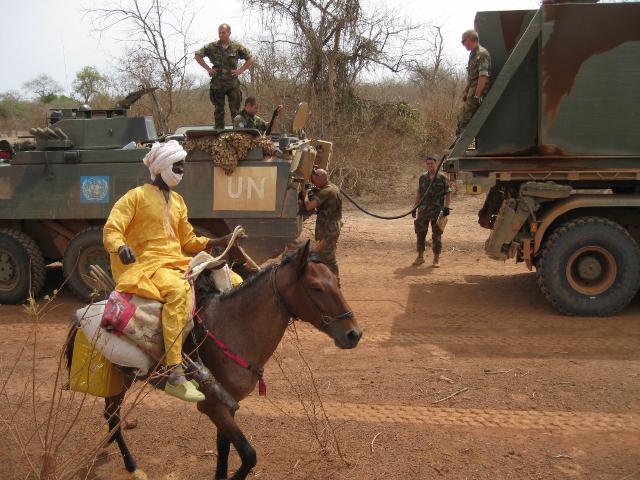 Armoued Cars and Spears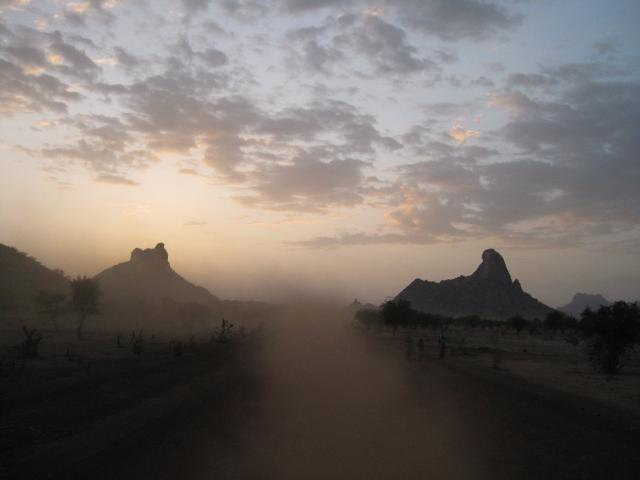 Sunrise in Chad
We now have about 12 days left to finish packing up this camp before we fly back to Ireland on the 20th May.All the best for now.
Mack
Kevin Mc Donald
Comdt
OC Recce Coy
102 Inf Bn