Transition year students at St Geralds College have taken over the airways on CRC 102.9fm in Castlebar. The students produce and present TY BREAKFAST which airs 8am to 10am weekdays for the summer. The first programme went out on Monday 28th March.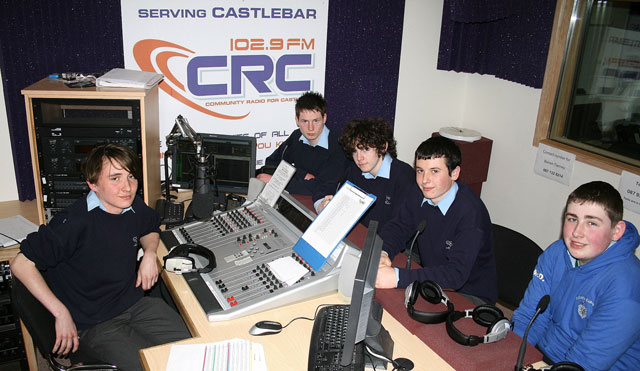 pictured left to right. Paul Sammon, Gary Costello, John Lally, Diarmuid Finnan and Stephen McDonnell. Absent from photo is Finian McHale
The show is a lively mix of music and chat with media reviews, news and sport. Speaking today, Benen Tierney, Manager of CRCfm, said "The lads have put a lot of work into this. They are committed to being very professional. It is a great experience for them and we know our listeners will love it".
CRCfm can be heard on 102.9fm in the Castlebar area and worldwide on www.CRCfm.ie