St. Patrick's BNS held their annual sports day yesterday, Thursday 15th at McHale Park. A great day was had by all. The children enjoyed such activities as, egg & spoon race, chin race, obstacle race, three legged race, welly throwing, penalty shoots, 100 metres, long jump, tug-o-war, wheelbarrow race, skipping race and many more. Lots of fun was also had on the bouncy castles.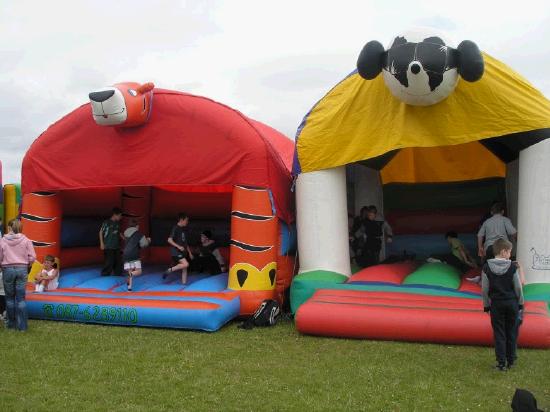 Fun on the Bouncy Castles
Thanks to the many parents & friends who attended the event and also to those who participated in the events. Congratulations to Ciarán Murphy who won the father's race, Bernie McCormick, who won the Mother's race & John McEvilly who won the teachers race much to the disappointment of the other teachers.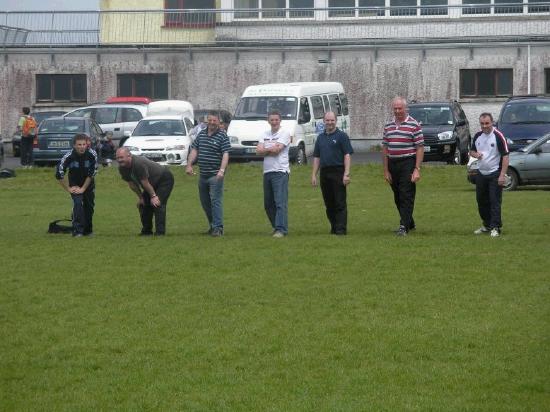 All the dads line up.
This was the first year the school held the Sports Day in McHale Park. It was impossible to hold it on school grounds due to current development work. The Board of Management, Staff & Pupils of St Patrick's BNS wish to thank the management & staff of McHale Park for the use of the pitch and facilities.