---
The pupils of St. Patrick's De La Salle BNS have been busy over the past few weeks preparing Shoe Boxes for the Christmas Child Appeal - one of the world's largest children's Christmas projects. Yesterday the boys helped pack the boxes in preparation for their long trip to Armenia, where many excited little boys and girls await their lovely Christmas gifts.
The Board of Management & staff wish to thank the pupils & their parents for so generously donating to this amazing Christmas Project. The school has donated 240 Shoeboxes. Well done to all involved.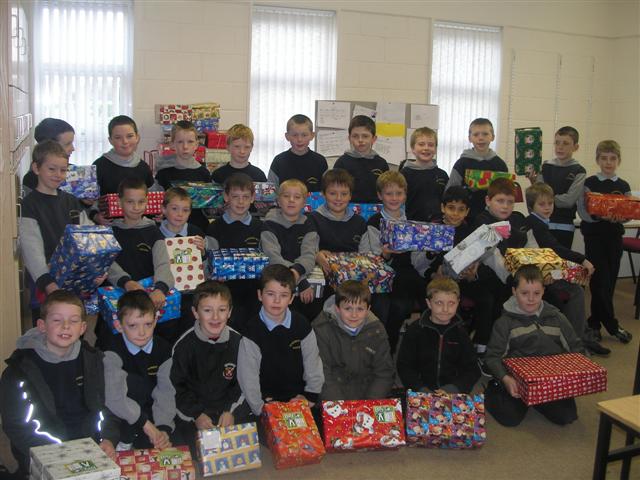 St Pat's Boys with their Shoeboxes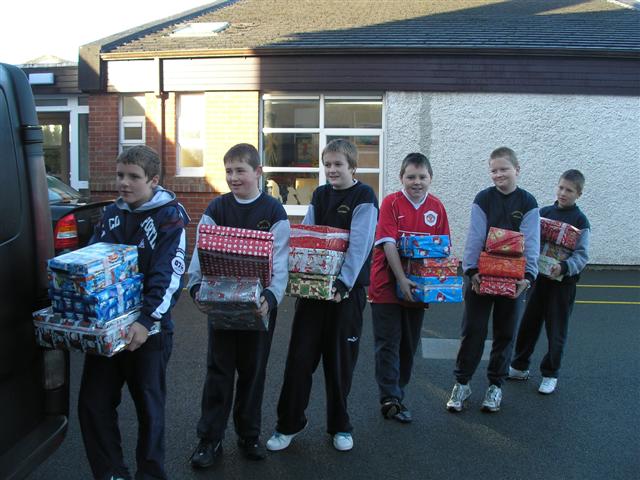 Loading them up.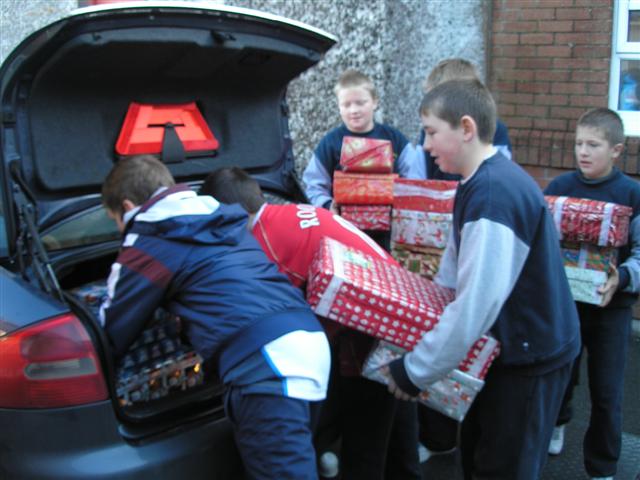 Loading them up.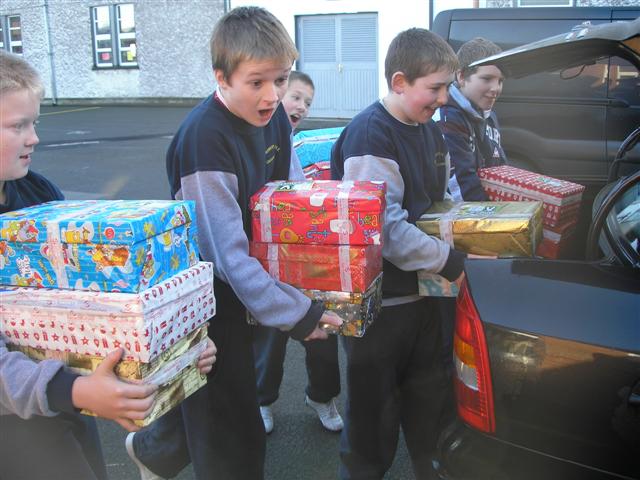 Wow look at all the boxes!!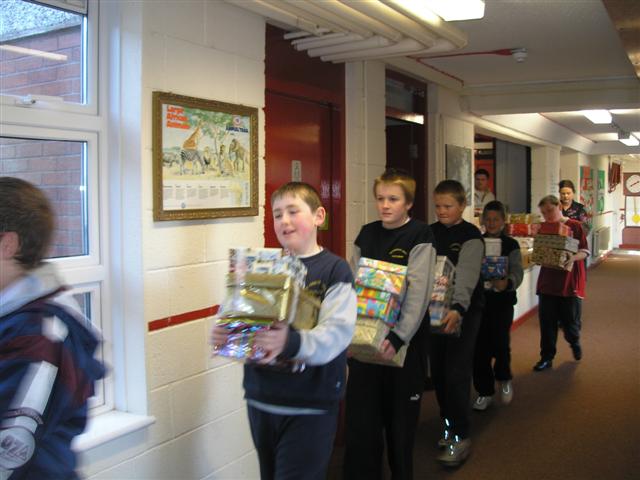 Many hands make light work.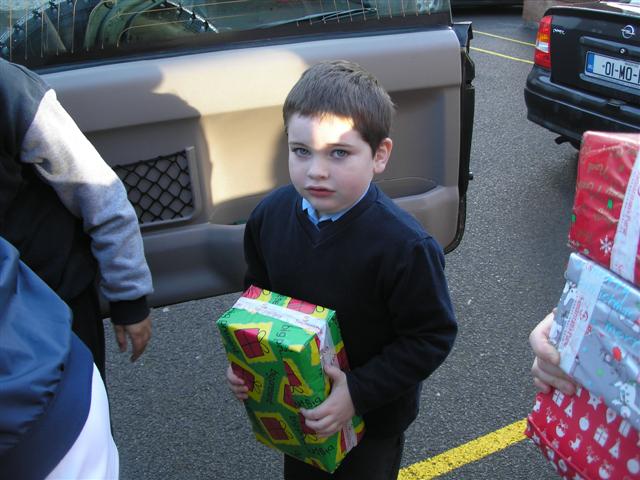 I'll put my own one in.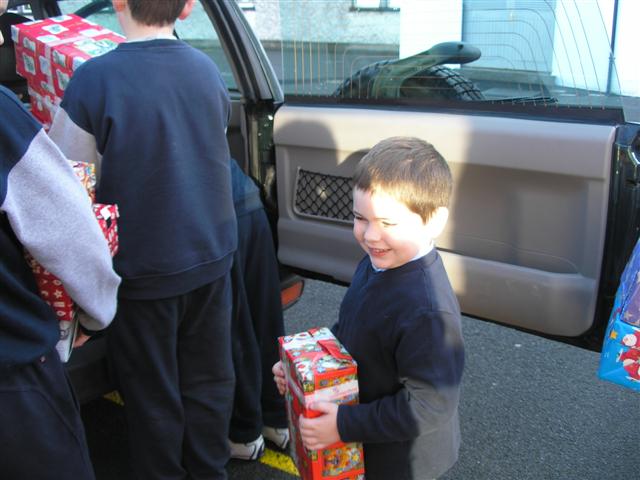 Hurry up boys - we gotta get mine in!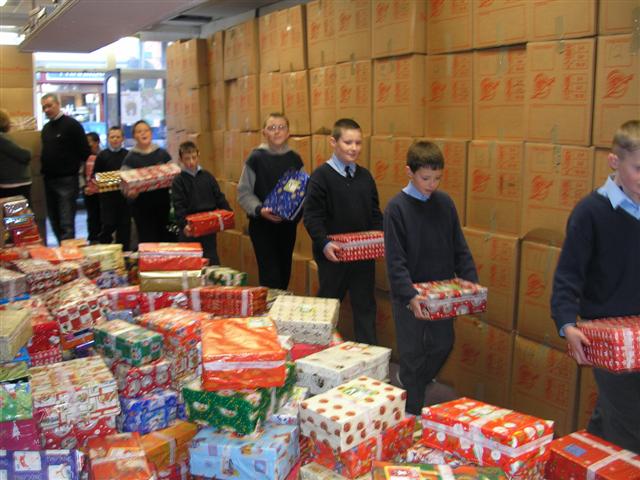 Busy Boys!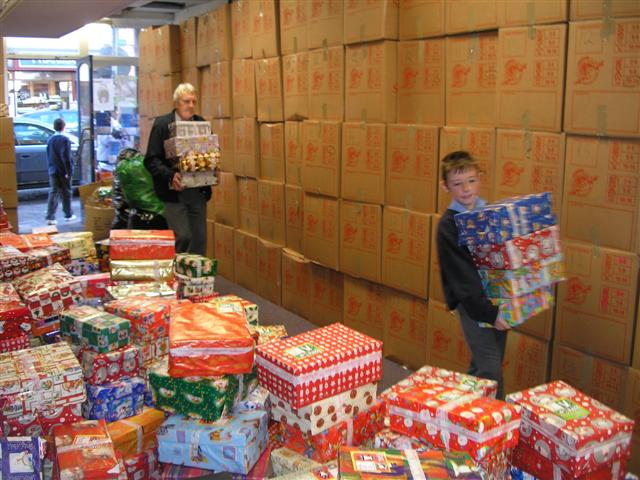 Jim lends a hand.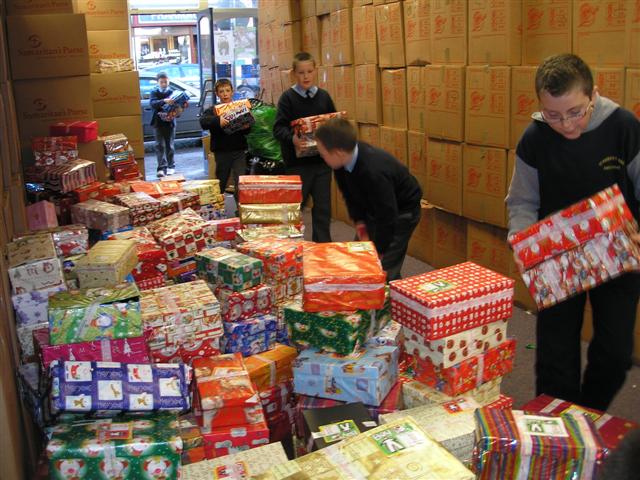 Alot of boxes!!
© Copyright 2006 by the author(s)/photographer(s) and www.castlebar.ie

Top of Page