---
Turlough Community Council announce their annual Duck Race and Vintage Day on Sunday 18 June 2006. Have you bought your duck yet?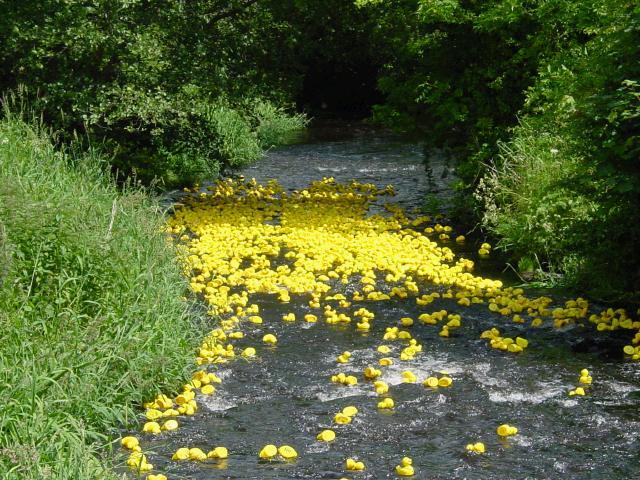 The small yellow ducks took a break after their extensive training up and down the Castlebar River for the past month (see photo above) in preparation for the big duck race at Turlough on Sunday June 18th.
The first duck to cross over the finishing line at Turlough Park will scoop the prize of 1,000 euro (and the lucky 'owner' will share the prize in the winning enclosure at Turlough Park). There are ten other prizes with great interest being shown in a very special award for the last duck to finish.
Some photos from last year's 2005 event will give a flavour of the day.
And some from previous years too: 2004 - 2003 - 2001

© Copyright 2006 by the author(s)/photographer(s) and www.castlebar.ie

Top of Page