Eimear Mc Bride's debut novel, 'A Girl is a Half Formed Thing' has been a trend setter since it was launched in June of this year. It has received critical acclaim from a wide variety of sources. The Times Literary Review, The Guardian and our own Irish Times have lauded plaudits on the book, some even going so far as to say that Eimear is the new Joyce.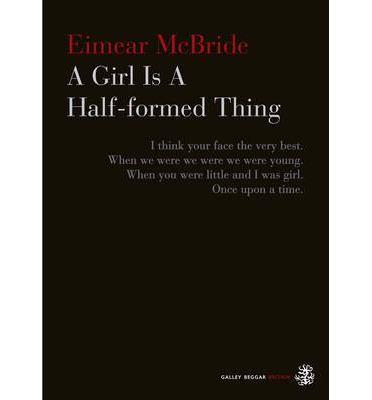 'A Girl is A Half Formed Thing', winner of 2013 Goldsmiths Award
The book was launched in the Castle Bookshop, with Eimear, her mother Geraldine and their many friends and family in attendance. It is very hard to believe, that five months later, Eimear's novel is set to be translated into multiple languages andis set to take the world at storm with book tours of Australia and USA in the pipline, or maybe it isn't......
For those of you who have yet to experince this very different, but rewarding novel, the book is available at www.mayobooks.ie or from The Castle Bookshop, Castle Street, Castlebar, Co. Mayo. Tel 094 90 24422.
David and Kathryn Brennan, along with all the staff in The Castle Bookshop would like to take this chance to congratulate Eimear on her fantastic achievement and to wish her all the best for the future.