Castlebar Tennis Club was a hive of activity this August Bank Holiday Weekend as the club hosted the National Castlebar Senior Open Championships. More than 200 Tennis players and their families from all corners of Ireland descended on Castlebar for the weekend, providing a welcome boost to local businesses in the town for the duration of the tournament.
Well done to all the volunteers from Castlebar Tennis Club who worked tirelessly over the four days. Special thanks to the catering team, transports team and of course to the Director of Tennis, Garrett Barry and club captains Niamh Gavin and Daniel Irimia who did great work over the weekend to ensure the smooth running of the tournament.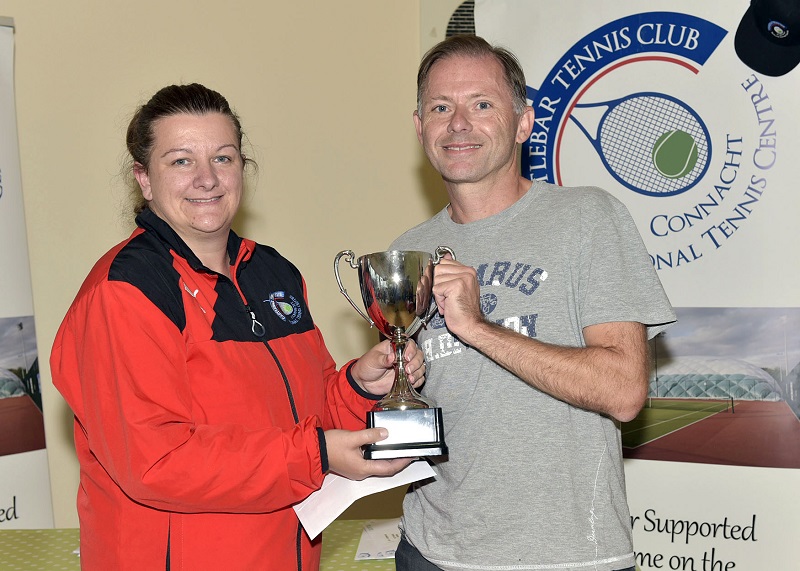 Míle buíochas to all our sponsors and court sponsors. Without their support, tournaments like this could not be run. These include: Elverys, Pamex, Allure Hairdressing, McNamee Bourke & Co, Icon signs, Murphy Stainless Steel, The Bay Leaf, Snap Print, David O Malley, Seasons Restaurant and Castlebar Credit Union. And of course, a special acknowledgement for the Club's chairperson Noreen Mc Namee, and Paul Gavin, president of the club who put in trojan work to make this weekend such a success.
It was great to see loyal friends and past presidents soaking up the atmosphere and the great tennis over the weekend. In particular, Ann Garavan and Peggy Lee who won the Ladies Singles Title at the August Weekend Tournament 60 years ago who was supporting her grandson Cian Tighe who played in this years tournament.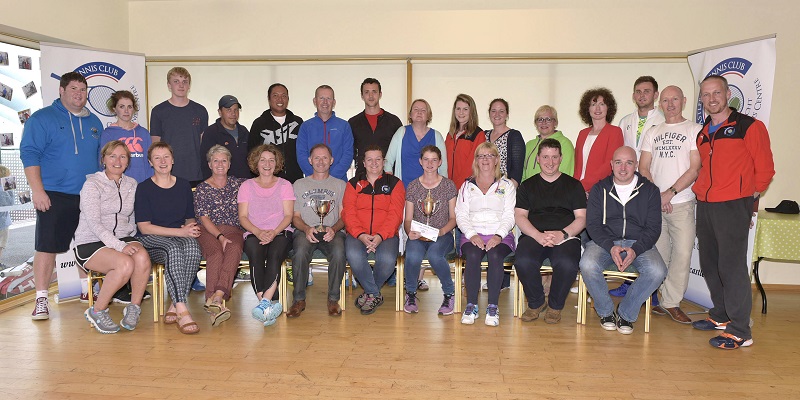 Of course, this is always a big event on the Tennis Social Calendar of the year. Thanks to everyone for providing music and entertainment all weekend at the club. A special mention for Gemma & Martin Fryer who got married last Thursday and played tennis all weekend at Castlebar Tennis Club. They also won the Section B Mixed Doubles event - that was some honeymoon!
Spectators were in for a feast of tennis, great competition and great tennis was played over the weekend. Competition was tough and standard was really high and it was great to see so many Castlebar players feature this year among the prize winners.
Garrett Barry & Daniel Irimia - Men's Doubles A Runners up
Niamh Gavin - Ladies Section B Singles Winner
Patricia Armstrong - Ladies Section C Singles Winner
Bernie Caulfield & Monica Doyle - Ladies Section C Winners
Bertha Munnelly & Patricia Armstrong - Ladies Doubles C Runners Up
Shane Coogan & Paul Meldrum - Mens Doubles C Winners
Darragh King - Mixed Doubles C Runners up with his partner Tanya
Congrats to the star Claremorris player Dearbhla Roe, who won the Ladies Singles A title and Mixed Doubles A Title with her partner Niall Butler. Great to see young talent shining through.
A full list of winners can be found on https://ti.tournamentsoftware.com/sport/winners.aspx?id=9EC9B1E2-CF06-4825-A2AB-65B12A2DED3C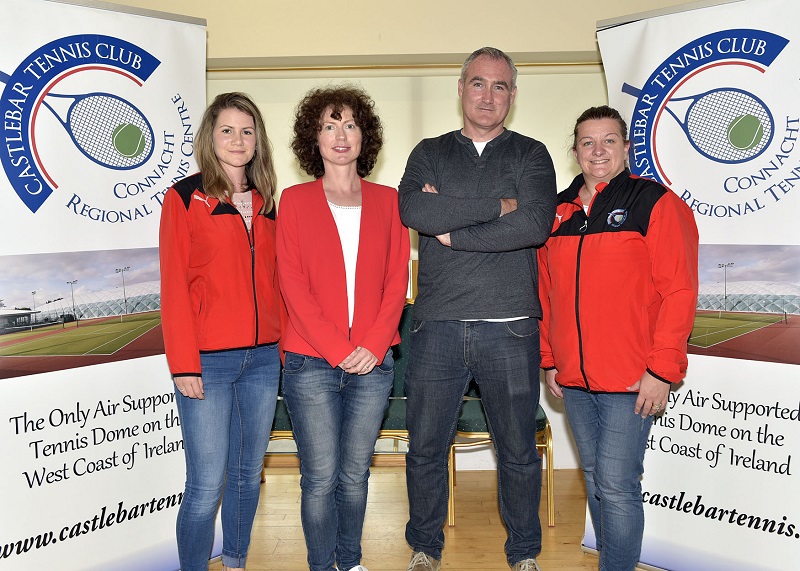 Pictured in Castlebar Tennis Club at the August Weekend Senior Open presentations, a group of local winners l-r; Niamh Gavin, Lady captain, Alma Neary, Gerry Mohan and Noreen McNamee, Chairperson,. Photo © Ken Wright Photography 2016.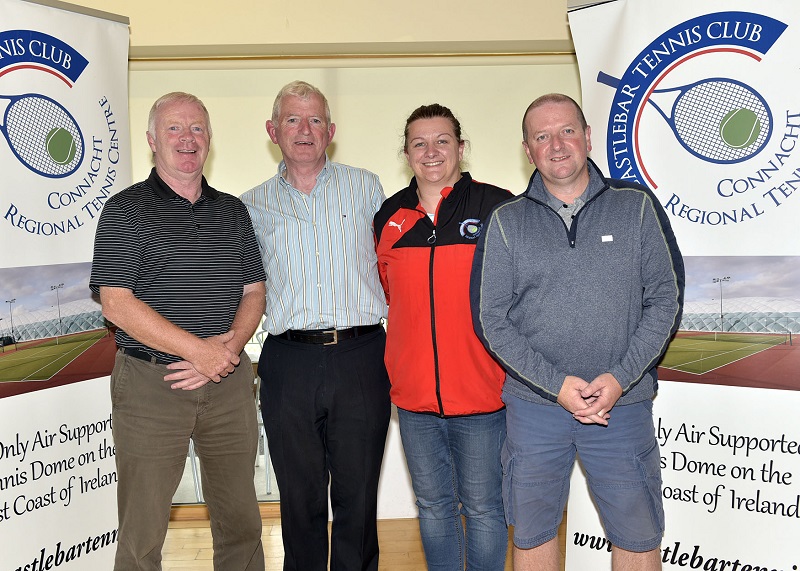 Castlebar Tennis Club at the August Weekend Senior Open presentations, The backroom grew who took care of the transport and the day to day needs of all the players pictured with Noreen McNamee, Club Chairperson Donie Coleman Paul Gavin Club president , Michael Murphy. Photo © Ken Wright Photography 2016