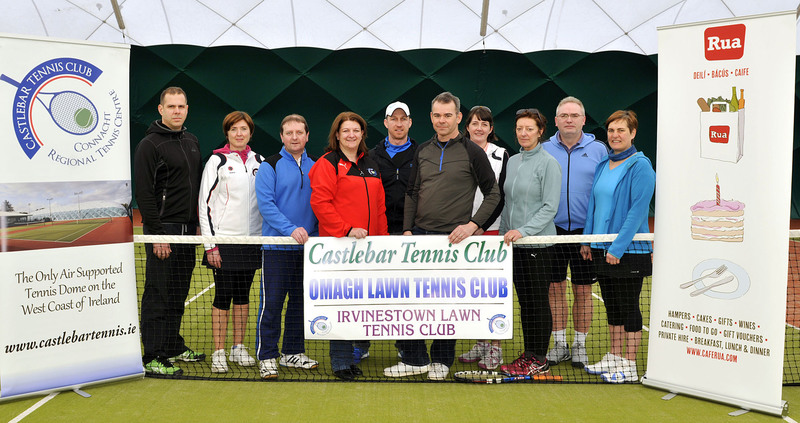 Castlebar Lawn Tennis Club hosted a competition between Omagh Lawn Tennis Club, Irvinestown Lawn Tennis Club and Castlebar Lawn Tennis Club which was sponsored by Café Ruá. The Castlebar team L-r; Karin Martinez, Martine Dolan, Brendan Murphy, Noreen McNamee, Chairperson, Garrett Barry, Aaron McMann, sponsor, Grainne Cashin, Loretta O'Malley, Niall Ferriter and Terese Ruane. Photo © Ken Wright Photography 2016

The Annual Rua Interclub Triangular 2016 was held recently in Castlebar Tennis Club. This is the second year that this tennis competition, sponsored by Rua, Castlebar has been held. Teams travelled to Castlebar Tennis Club from Omagh and Enniskillen to contest for the Rua Shield 2016. Last year, the inaugural year of the competition, Castlebar came out victorious and were determined to maintain their record in 2016. However, Omagh proved too strong this year, winning the competition and taking Rua Interclub Triangular title for 2016.
A great weekends tennis was enjoyed by all and a dinner that night provided by Aran Mc Mahon and the staff of Rua was relished by everyone. Many thanks to them for sponsoring this annual event. Castlebar team players included: Loretta O Malley, Thérèse Ruane, Martine Dolan, Grainne Cashin, Brendan Murphy, Neil Ferriter, Karen Martinez and Garrett Barry.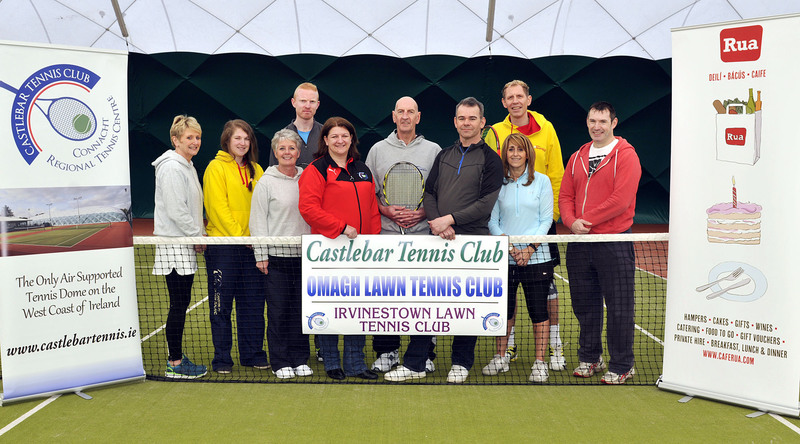 Castlebar Lawn Tennis Club hosted a competition between Omagh Lawn Tennis Club, Irvinestown Lawn Tennis Club and Castlebar Lawn Tennis Club which was sponsored by Café Ruá. The Omagh team L-r; Jenny nelson, Nicky Cox, Mary Cuthbertson, Stephen Cuthbertson, Noreen McNamee, Chairperson, Mark Smith, Aaron McMann, sponsor, Ena Colton, Darren Peirce and Andy Muire. Photo © Ken Wright Photography 2016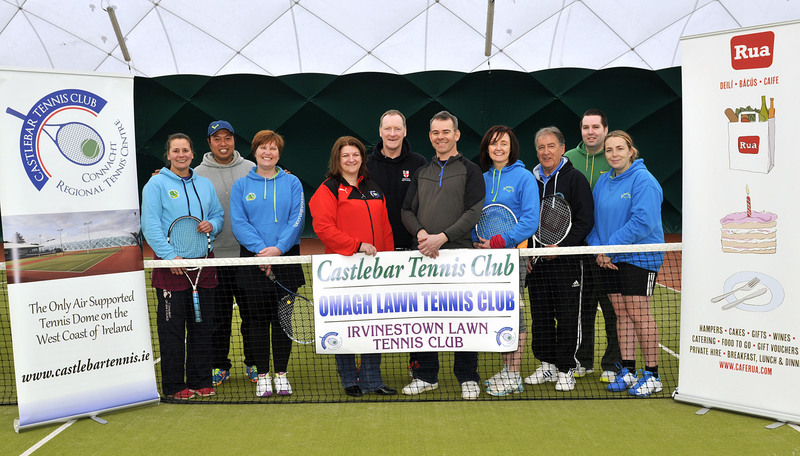 Castlebar Lawn Tennis Club hosted a competition between Omagh Lawn Tennis Club, Irvinestown Lawn Tennis Club and Castlebar Lawn Tennis Club which was sponsored by Café Ruá. The Irvinestown team L-r; Sonia Hateboer, Francis Venzon, MNartina Boyd, Noreen McNamee, Chairperson, John Maguire, Aaron McMann, sponsor, Joanne Daley, Pete Keogh, Robert Thompson and Donna McSorley. Photo © Ken Wright Photography 2016