---
These are some pictures of the New England autumn leaves, wasn't easy to find a day dry enough to take the photos. The weather in Boston has been more typical of Belmullet than Beantown. Maybe they should change the name of Bangor Maine to Bangor Erris.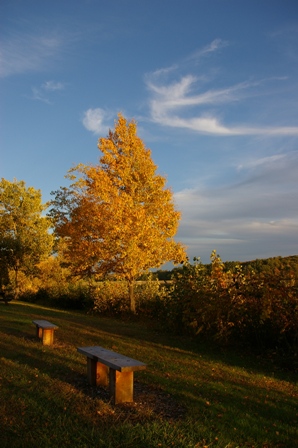 This picture was taken Friday the 21st of October in Hopkinton state park MA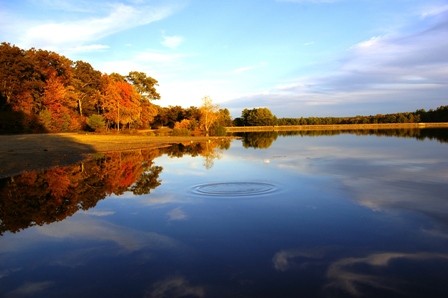 There has been more rain this October in New England than any other October in history, lots of rain and lots of disappointed Japanese tourists who flew alf way around the world to see the famous New England fall foliage, I was lucky to get a long enough gap in the clouds to take this series of snaps.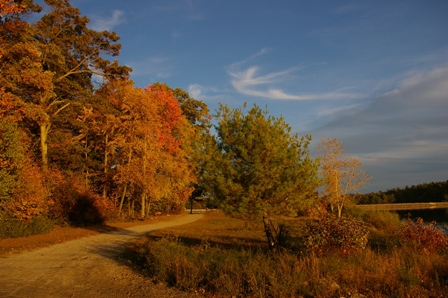 The weather in Boston is very similar to an Irish winter at the moment, its much further south so the sun is a lot stronger, but as yet the tempreture hasn't dropped below 0.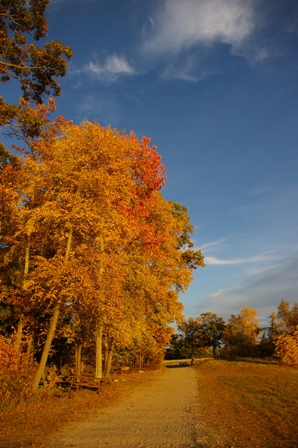 The leaves normally put on this display for the last week of September and the first 3 weeks of October.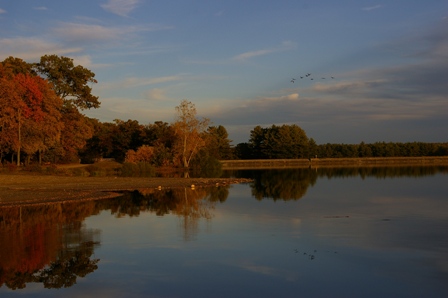 Tragically I have to reduce the resolution on these images to meet the Castlebar.ie deadlines, but you should be able to make out the flock of Brent geese making their V line east, God knows where they are heading the global warming has them as confused as everyone else.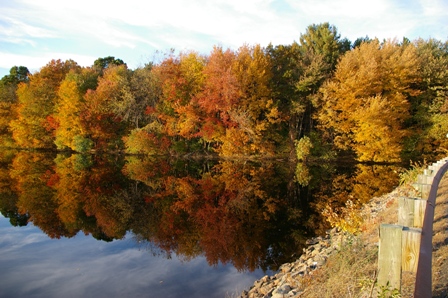 This is a more typical shot of the autumn leaves you can see everywhere in Massachusetts , Maine, New Hampshire, Vermont, Connecticut, and Rhode Island, the six north eastern states that make up New England.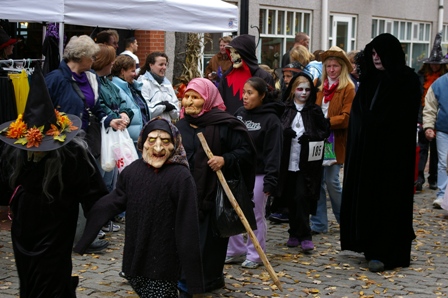 The town of Salem Mass. is notorious for its witch trials, where they hung a few ladies accused of being witches in the 1700's, This time of year the place is haunted by tourists trying to buy into the Halloween spirit, Salem has more witch museums and ghost houses than Foxford. If I had my way they would bring back the hanging tree in the Mall and Id be the first to nominate a few Mayo witches for the hangman's noose ;-) Halloween has become yet another consumers market place, its almost as popular as Christmas, there are more gadgets and decorations for sale than there is for any other festive occasion bar Christmas, obviously the original eve of all souls theme has been lost long ago, now its an excuse to dress up your kids in XXXL Halloween costumes and parade them around from house to house so they can gorge them selves on lethal concoctions of every coloured candy under the son. Fully backed I'm sure by the American Dental association, and the Diabetes research society of America. This picture was taken Saturday on the weekend before Halloween in down town witchsville.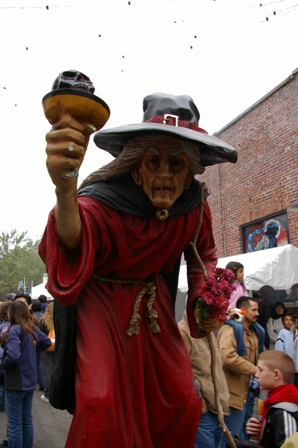 This is the woman that comes to haunt Irish cider drinkers every Monday morning….
© Copyright 2006 by the author(s)/photographer(s) and www.castlebar.ie

Top of Page