---
St. Patrick's De La Salle BNS, Castlebar. Development Plans 2006/8
The Board of Management of St. Patrick's De La Salle BNS, have embarked on an innovative & ambitious series of developments which will provide the school community with facilities to ensure a more fulfilling educational experience for the present and future generations of children.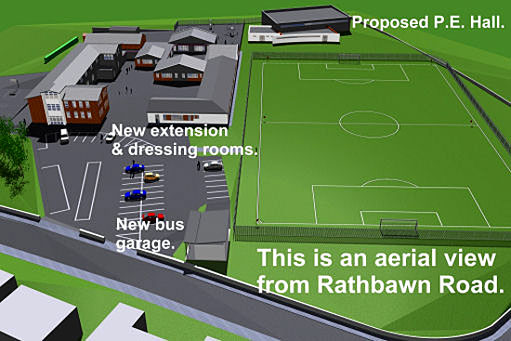 An aerial view from Rathbawn Road.
The new developments include
Five new classrooms.
Fully equipped double dressing rooms.
Newly surfaced enclosed pitch.
New bus garage.
Fully equipped soft surface playground for infant classes.
Proposed new PE hall adjacent to newly constructed retaining wall at VEC car park.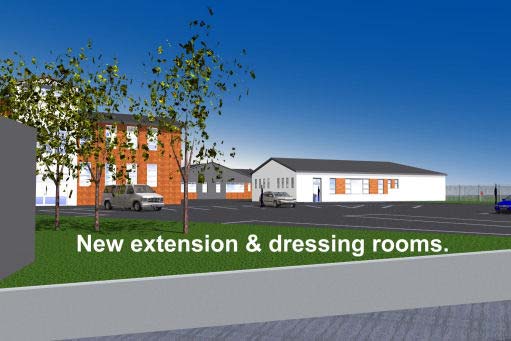 New Extension & Dressing Rooms.
For the past year the parents and staff have been busy fundraising for a state if the art playground which will be in place this September. A playground committee was set up in the school and some of the fundraising activities included cake sales, bazaar day, film premiere night, Sports Question & Answers night, fancy dress, bag packing, publication and sale of Christmas cards.
The playground will be supplied by Go Play, a company based in Ireland. It comes complete with an impact absorbing playground surface and numerous playing equipment such as climbing frames, slides, scramblers, spinner bowls, a balancing beam and much more.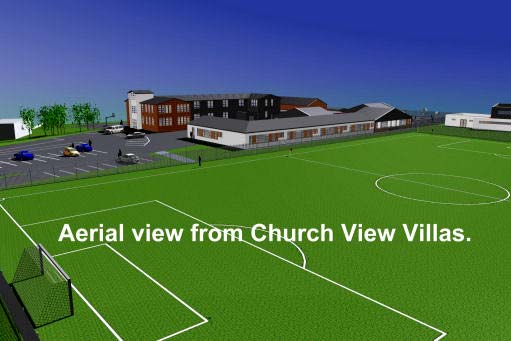 An aerial view from Church View Villas.




Deep appreciation and gratitude is expressed to the parents, local businesses and the local community for their generosity and continued support in fundraising over the years.

The Board of Management are confident that they can acquire the funds sufficient to complete these proposed projects without having recourse to seeking further contributions from the local community.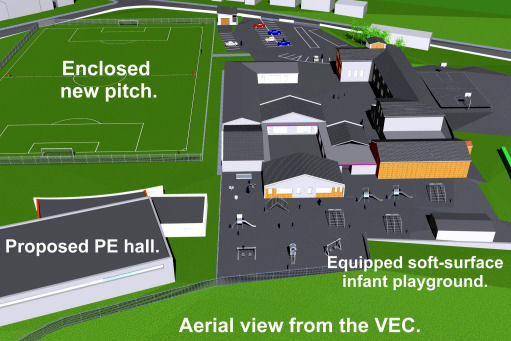 An aerial view from the VEC.
© Copyright 2006 by the author(s)/photographer(s) and www.castlebar.ie

Top of Page