23 August 2010

Vesuvius began erupting on this day in 79 AD
Today's Featured Photo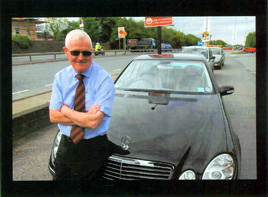 Jack Loftus has photos from the funeral of the late Liam Coady RIP. Click on photo for more.



---
Latest Headlines
Live from Eureka

-

20, Aug 2010

CRC-FM live broadcast from Eureka, Castle Street, Castlebar.
NW Angling News - 15 Aug 2010

-

20, Aug 2010

The Moy reports 331 salmon caught during the week ending 15 August - check out all the latest angling reports.
Mayo Athletes in the Medals

-

20, Aug 2010

Mayo Athletes results in European Transplant and Dialysis Games held in Dublin 8-15 August 2010.











---

Try Our Newsfeed - updated 365 days a year
---