13 April 2011

Nobel Birthday Boys today: Samuel Becket and Seamus Heaney
Today's Featured Photo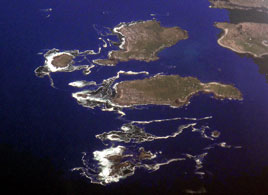 Photos from a jet airliner as it crosses the Midlands and West of Ireland heading to New York. Click on photo to view sequence.



---
Latest Headlines
Across Ireland in an Airbus

-

12, Apr 2011

Photos from the window of an Airbus crossing Ireland on a sunny April day heading from Dublin to New York.
Forest Food Farming

-

10, Apr 2011

Organic, permaculture food system capable of producing the equivalent of 15 tonnes per acre, with just 4 hours work per week.
Lecture Reminder

-

9, Apr 2011

Reminder - Lecture by Prof. Pete Coxon, Trinity College, Dublin.
Table Quiz 12 April

-

8, Apr 2011

Castlebar Rugby Football Club are hosting a table quiz in Bar One Tuesday 12th April @ 9pm.
Art Competition

-

8, Apr 2011

Presentation to the winner of the St Patrick's Day Road Safety Art Competition.
Museum of Country Life - April 2011

-

8, Apr 2011

Focus on Easter Customs - Junior activity: Basket Case! - Practical Planting - From Seed to Feed - Knitting: Not just for Nanas!












Try Our Newsfeed - updated 365 days a year
---