Mayo Historical & Archaeological Society.
Prof. Peter Coxon, Dean of Science and a Professor at the Geography Dept., Trinity College, Dublin, will be the guest speaker at a meeting of the Mayo Historical & Archaeological Society in association with the Heritage Dept., GMIT., in the Michael Davitt Room, GMIT Campus, Westport Road, Castlebar, on Wednesday, April 13th., at 8 pm.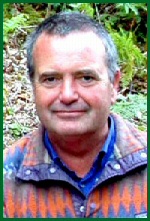 Pete Coxon, Dean of Science and Professor at Geography Dept., Trinity College, Dublin.


The title of Prof. Coxon's illustrated lecture is "Changing landscapes of western Ireland: climate and scenery."
The last two million years has been a period of extraordinary changes in global environment. Since the middle of the l9th century geologists realised that during the most recent period of geological time (often called "The Ice-Age") there had been large changes in the landscape and the environment. Indeed, it was widely accepted by the 1860s that the action of glaciers had profoundly altered the surface of the earth over wide areas, including most of northern Europe and North America. We now have a good idea as to how and why our climate has varied so widely and there is a vast amount of evidence available to suggest that our environment shall continue to change in the future.This talk will look at the causes of global climate change and the way such changes have altered the Irish landscape. Taking evidence from the west of Ireland, and Clare Island in particular, the talk will investigate past landscapes and attempt to explain how and why the landscape has evolved the way it has. From sub-tropical swamps two million years ago, to a dense forest of deciduous and coniferous trees a quarter of a million years ago to being covered by a kilometre thickness of ice only 15,000 years ago the landscape has been dramatically changing. In the last 10,000 years the climate has been remarkably stable but it is clear that change can occur and using information gleaned from the past we may be able to make ourselves aware of the enormity of what lies ahead.
This will be a fascinating lecture, and all are welcome.