Lecture Reminder.
Prof. Roger Stalley, who has recently retired as Professor of the History of Art at Trinity College, where he is now a fellow emeritus, will be the guest speaker at a meeting of the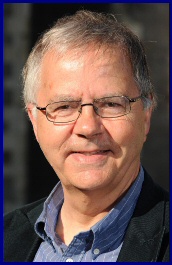 Prof. Roger Stalley, TCD.

Mayo Historical & Archaeological Society in the Michael Davitt Room, GMIT Campus, Castlebar, on Tuesday, March 29th at 8 pm.
The title of his illustrated talk is 'Myth and Mystery: the round towers of ancient Ireland'.
This is the penultimate lecture of the season.
All Are welcome.