26 March 2011

Ireland v Macedonia
Today's Featured Photo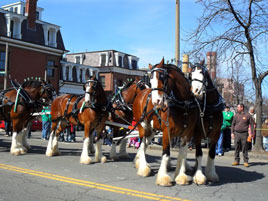 Frank Cawley has his usual, witty report - this time St Patrick's Day from Boston Ma! Click to view and read his account.



---
Latest Headlines
Charity Car Wash 26 March

-

26, Mar 2011

Castlebar Order of Malta have Organised a Charity Car Wash for this Saturday 26th March 2011
Wearin of the Green

-

25, Mar 2011

I spent St Patrick's day 2011 in Boston, while the new Taoiseach was in the White house in Washingon DC I was in Boston...
Straide Walk - 27 March

-

25, Mar 2011

Straide Walking Group is organising their monthly walk in the beautiful Straide area.











Try Our Newsfeed - updated 365 days a year
---