The Courthouse Gallery
presents
insight
Will O'Kane
Sue Morris
March 25th - April 21st
opening reception Friday March 25th at 8pm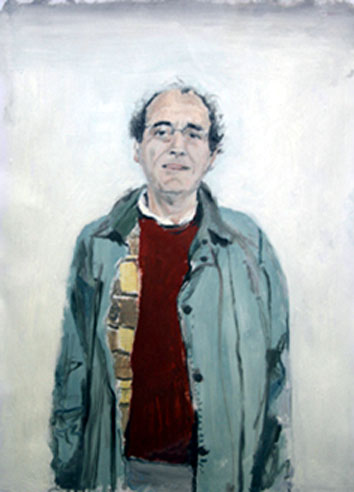 Man in a Blue Coat - Will O'Kane

Will O'Kane is an artist who focuses on figurative painting. Starting points for his work can come from his own photography, from found materials and images, from memory and also from direct observation. He has exhibited throughout Ireland and abroad and is currently based in Dublin. A quote from his notebook explains aspects of his show at the Courthouse:

'Collectively paintings such as Dough, Wasp's Nest and Wooden Cross-Boss deal with an archetypal shape while complementing portraits such as 'Red Badge' and 'GML' on a metaphorical level... Still life and portraits, while on the one hand playing with visual forms, can be taken as an essay on individual emotional experiences.'


Sue Morris followed her degree at Chelsea College of Art with an MA from the Royal College of Art, London. She has exhibited widely and has works in corporate, public and private collections.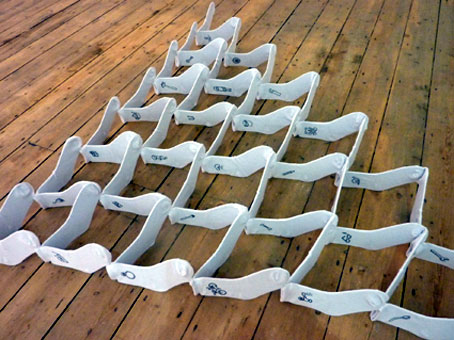 Sue Morris Installation
'The Obsessive Compulsive Drawings' explores the boundaries of drawing practice in a multi-media installation. The work examines themes of constriction and growth, sameness and difference and poses questions of perceptions and preconceptions of obsessive compulsive behaviour.

In conjunction with
nòinean
AN EXHIBITION OF PAINTINGS
by BRID HARHEN
In the Red Couch Space
MARCH 25 - APRIL 21,
opening reception Saturday March 26th at 2pm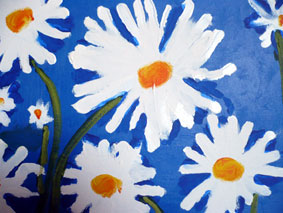 Noinean - Brid Harhen
The Ennistymon Courthouse Gallery is delighted to show the work of Brid Harhen.
Ms. Brid Harhen was born in Liscannor, Co. Clare in 1972. She only started painting five years ago and The Ennistymon Courthouse Gallery is proud to show her work.
Brid takes her influences from her locality and the stunning views from her kitchen window in Moher. She has a love for nature and flowers which she carries through in her paintings. She has previously exhibited in the "Teach Ceol" in 2006 and the "Burren Centre" in Kilfenora in 2007, The Courthouse Gallery 2009, and at The Cliffs of Moher Centre.

COURTHOUSE GALLERY
Parliament Street - Ennistymon - Co. Clare
065 707 1630
ennistymoncourthousegallery@gmail.com
ennistymoncourthousegallery.blogspot.com
Facebook: Ennistymon Courthouse Gallery
Opening Hours: Tuesday - Saturday 12 - 4pm