20 April 2017

This day 1972 - Apollo 16 - the penultimate manned landing on the moon.
Today's Featured Photo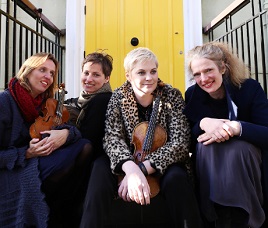 Four of Ireland's finest violinists continue their Music Network tour at the Linenhall on Monday. Click above for details and to book tickets.
---





---
Latest Headlines
Club Strategic Plan Launch

-

19, Apr 2017

Castlebar Mitchels are launching our Club Strategic Plan 2017 - 2021 on this Friday evening, April 21st, in An Sportlann at 7pm.
Boheh Rolling Sun

-

17, Apr 2017

Boheh Rolling Sun Phenomenon next display at Croagh Patrick Mountain Tuesday April, 18th 2017 - clouds permitting
Living Well With Arthritis

-

13, Apr 2017

The Mayo Branch of Arthritis Ireland are pleased to host the Standford University renowned self-management course LIVING WELL WITH ARTHRITIS and associated conditions.