Hi all,

As you are probably aware, any person working or volunteering with children in any capacity on behalf of a club needs to have completed an FAI approved "Basic Awareness" training course. It is the responsibility of the football body concerned to determine the relevant persons within their organisation who this applies to.
A lot of work has been done in this area and training courses have already started

CLUBS CAN NOW SET UP A COURSE BY:

1. Contacting paul.byrne@fai.ie to organise a date, time & location.
2. Promote the course locally and with club members.
3. Provide a suitable indoor area to host approximately 20 people sitting comfortably with a tutor and screen.
4. Provide a minimum of 16 participants to attend the course.
5. Provision of tea and coffee is an optional extra

A Child Welfare Booklet will be provided on the night with all presentation slides and case studies and the course takes 3 hours in total.

Regards
Paul Byrne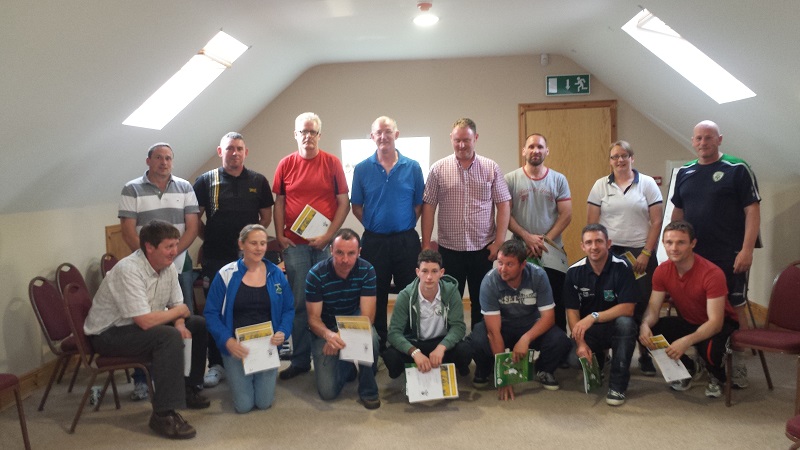 Participants at the FAI Child Welfare Course which has kindly hosted by Manulla FC recently.