Castlebar's latest sporting facility was officially opened on Wednesday 30 June 2010 by the new Mayor of Castlebar, Cllr Ger Deere, and the Chief Executive of the Football Association of Ireland, John Delaney.
A magnificent new sporting facility at Lough Lannagh is now freely open to the general public where people of all ages can actively participate in football and basketball at their leisure. The new "Mini Pitch" is located on Castlebar Town Council's grounds at Lough Lannagh beside the children's playground, and adjacent to Castlebar Tennis Club. The use of this facility is free to the general public, and is available to the casual punter as well as the sports enthusiast.
The Mini Pitch is part of the UEFA "Hat Trick" project which is co-funded by grants from the European Football Authority (UEFA) through the Football Association of Ireland (F.A.I), Department of Arts Sport & Tourism and Castlebar Town Council. This is the 59th pitch to be completed out of a total of 64 in Ireland. Ballina has a similar pitch which was opened some two years back during the "Festival of Football" in Mayo. The pitch surface is Astro Turf, and the dimensions are approximately 30 x 15 meters.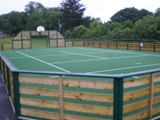 In addressing the gathering at the opening, Councillor Ger Deere, Mayor of Castlebar said - "I am delighted that Castlebar was selected as one of the centres for this project. I want to thank the Officials of the Council for bringing this project to fruition. It is a wonderful amenity for the people of Castlebar to have at their doorstep, and will help immensely in developing a good community spirit. It is a great opportunity for families to have a central location to participate in sport in a leisurely fashion, and also a great benefit for tourists and visitors to the town." Mr Deere paid tribute to John Delaney for his vision in attaining these facilities for the country, and the financial support that he gave to Mayo Football Clubs during the Festival of Football in 2008.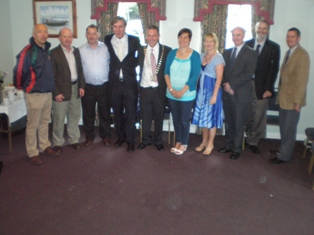 John Delaney, Chief Executive of the F.A.I. highlighted the need to have a Social instrument to fight against obesity and lack of exercise amongst the general public. He said that this facility will help address these problems along with giving the community an opportunity to play sport in a leisurely fashion. Mr Delaney went on to say - "I am delighted to be in Mayo on this special occasion. I have always received a warm welcome in Mayo and would like to pay tribute to the foresight and vision of the previous County Manager, Des Mahon, in part financing the first County Development Officer outside of the Dublin region with the appointment of Paul Byrne in recent years. I know, having spoken to current County Manager Peter Hynes that Mayo Co Co is most supportive of actively encouraging sport in the county and that children at all levels will remain physically active. This project is a wonderful example of partnership and co-operation of the various statutory and sporting bodies, and long may it continue."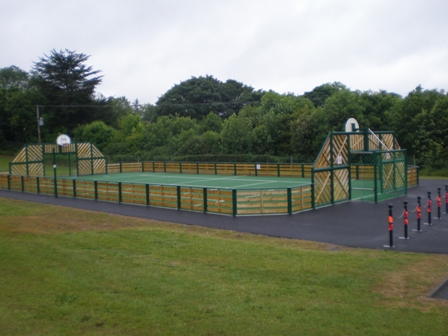 Mayo County Manager, Peter Hynes, complimented John Delaney and the F.A.I. on the initiative taken, and Castlebar Town Council in bringing the project to completion. Mr Hynes went on to say - "This is a fantastic facility, and the development of sports and sporting facilities are fully supported by Mayo County Council. We are delighted to be associated with the wonderful work that is currently ongoing by County Development Officer Paul Byrne. We believe sport acts as a wonderful means of self discipline in developing young people, and serve them well in becoming good citizens. It is wonderful to see all working as a team, and this facility will give great benefits to the community. We are greatly appreciative of the work being done by all involved in football at a local level, and the work in sport being done by Charlie Lambert in developing sporting activities throughout the county."
---
Check out the Mayo League's website