Local comedian Kieran Lawless has once again received the good news that the show he is in for the RTE online competition Storyland will be making a new episode. The comedy show, Student Teacher, is about an overachieving young man who takes the teaching exams early and ends up in charge of his old class. It was voted was amongst the top four shows as voted by the Irish public through the RTE website. As a result, they've made a new episode that focuses on the heritage centres located throughout the West of Ireland.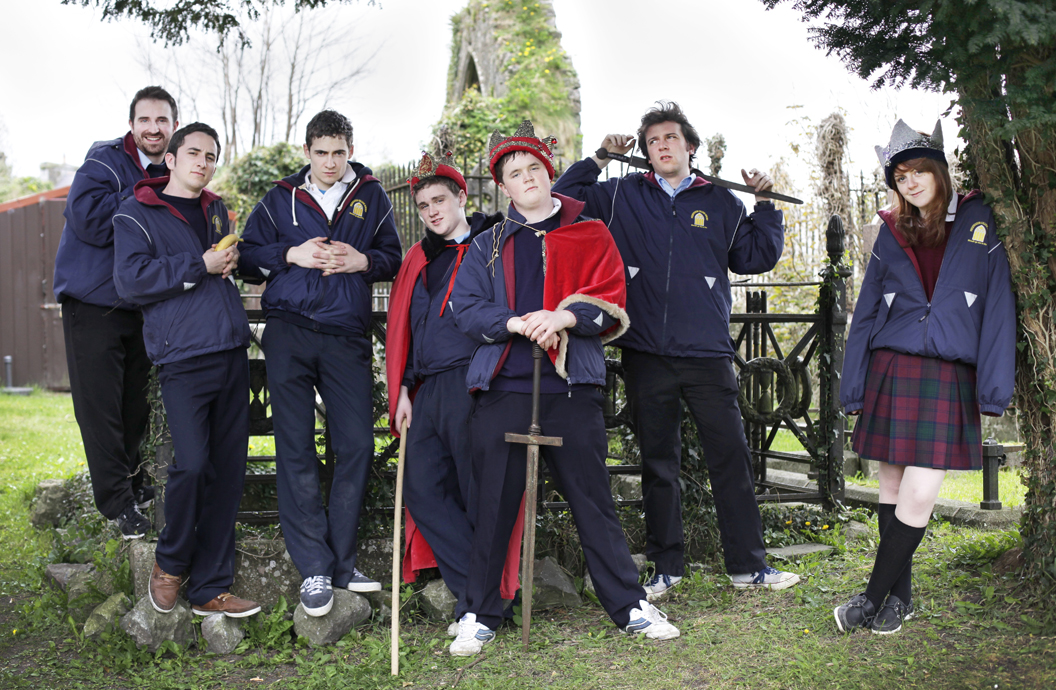 The Cast of Student Teacher.



Kieran plays one of the students in the class and joined the cast due to previous sketch and stand-up shows he had done with writer/director Giles Brody. Explaining the process of making a comedy like this, Kieran says it's been a lot of fun, although sometimes it can be a bit strange, like how his character is a student but has a fully grown beard. "There's so much great comedy talent in Ireland, so we've been really excited to work together on something here rather than having to go to the UK for a sitcom. Especially considering that Student Teacher focuses on being a student in the West of Ireland, going on school excursions, the stress of exams, it's very close to my own experiences growing up in Castlebar. We hope people are excited to see this third one, I think it's our best yet."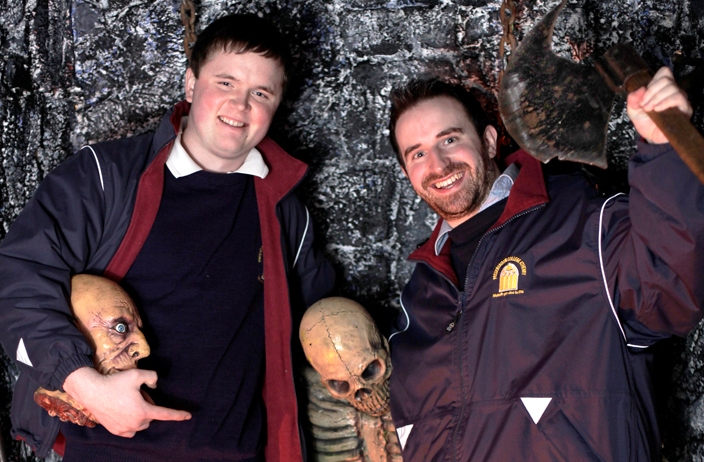 Kieran Lawless and Eddie Connolly.

Well known in the Irish comedy scene after winning the Bulmers 2007 Comedy Competition, Kieran continues to gig here in Ireland and overseas, supporting the likes of Ardal O'Hanlon and PJ Gallagher. When approached about being on the show, Kieran jumped at the opportunity. "I've been friends with the guys making the show for a long time and I was interested to see what they'd do with an online show, so far they've introduced things I haven't seen before like Irish subtitles for each episode and interactive competitions on the Facebook page."

Voting for the new episode opens online on April 23rd at 9am at rte.ie/storyland. The two shows with the most votes gets through and get to make one last episode to finish off their stories. Kieran is hopeful that people around the West of Ireland will continue to show their support for the show.

Storyland famously kickstarted the careers of The Hardy Bucks.

 
---