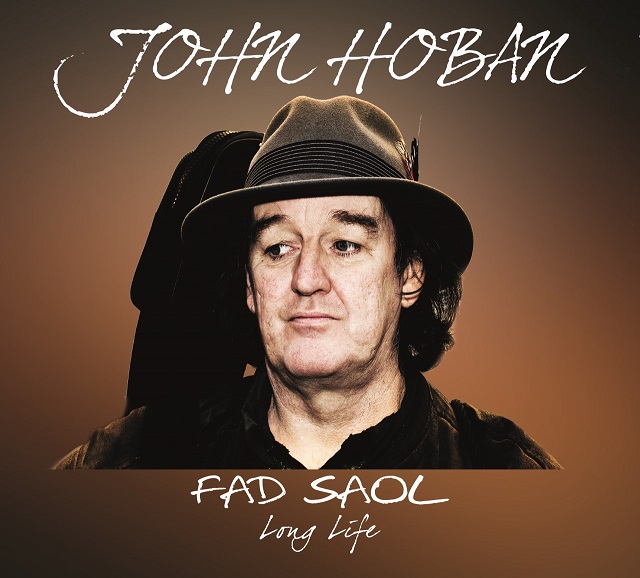 Photo: Alison Laredo

JOHN HOBAN CD LAUNCH AT THE LINENHALL

Castlebar singer/songwriter/author John Hoban launches his new CD, Fad Saol, at the Linenhall Arts Centre in Castlebar on Thursday 8th September at 8.00pm.

John Hoban's visionary and unique fifth solo recording, Fad Saol is a double album: the first CD consists of original, covers and traditional songs accompanied by 12-string guitar and mandocello; the second CD is traditional, original, instrumental fiddle music accompanied by mandocello, banjo and mandolin. The recording captures the quality and energy of a live performance. John says,"It's taken me 40 years to get to really sound like myself." John has played music all his life in the Troubadour tradition. He chose to learn his music with care over many years from some of the world's most respected master musicians. He is an accomplished player of fiddle, banjo, whistles, mandocello, guitar, kora, in addition to being a singer and composer of wonderful songs and music. John is highly regarded nationally and internationally for the individual nature and quality of his music. Come and celebrate the man and his music in this concert, with special guests...




"Meeting Johnny Hoban is always like a good fleadh cheoil for me." - Christy Moore, singer/songwriter

"John Hoban's music brings us back to the source. He searched out music from old masters, showing deep respect for the social contexts in which music was played for generations." - Tom Clancy music critic, San Francisco

"Behind the talent and enthusiasm of John is a caring, wise artist. A simple man unfettered by much of the clutter we deem so important in modern society." - Sean Walsh, Ballina Arts Centre

John Hoban performs at the Linenhall Arts Centre on Thursday 8th September at 8.00pm. Booking advised. Tel: 094 9023733 and online booking at www.thelinenhall.com

The Linenhall Arts Centre acknowledges the financial support of the Arts Council in making this performance possible.