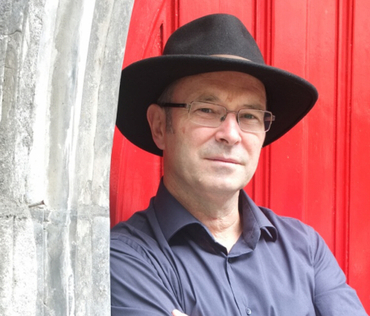 Mike McCormack, author of Solar Bones.

LITERARY EVENING/BOOKLAUNCH

An evening with Mike McCormack, Dr Liam Harte & Mayo writers

Something About Home (Geography Publications) is a unique anthology that provides an invigorating array of creative responses to the experience of migration. It features 60 original works of poetry, fiction and non-fiction by 39 writers of all ages from across Ireland and Britain. This event celebrates the launch of this anthology and will feature a public interview with multi-award-winning Mayo writer Mike McCormack, mediated by Dr Liam Harte (University of Manchester, and editor of the anthology), as well as readings by four of the other Mayo contributors to the anthology.

Something About Home originated in a series of 'Writing Migration' workshops held here at the Linenhall Arts Centre (facilitated by Mike McCormack), as well as in Belfast and Manchester. Most of the contributors to the collection have direct, first-hand experience of living in another country, in some cases for most of their lives. None has remained untouched by the effects of migration, even those who have never, or not yet, left home. The anthology will be available for purchase on the night.