Castlebar.ie are happy to announce that the website is in a new phase of transition. This is due to an expression of interest from another Irish website, Waterford Whispers News (WWN), who essentially, wanted to expand into the west of Ireland. This highly reputable source of news, located in the southeast, saw a great business opportunity into the west through a partnership with Castlebar.ie.
At first, we thought they were joking when they phoned with the initial, exploratory enquiry, but then, the WWN senior editors drove all the way to Castlebar to meet us in Johnny McHale's pub - so we knew they were serious.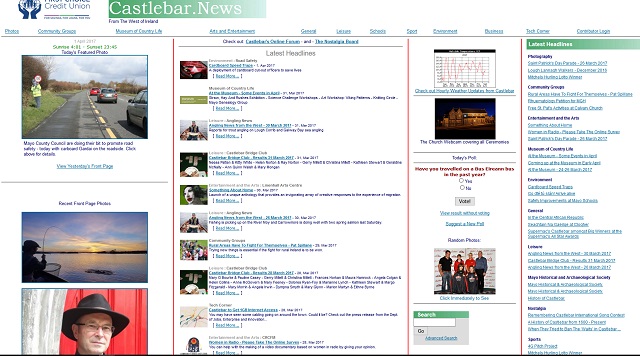 "We liked the old-fashioned look of your site www.castlebar.ie and the quaint bulletin boards and lack of adverts"
So, we are now happy to announce that Castlebar.ie is merging with WWN and, from next week onwards, you will see a big improvement in the content on the site with some great new writers and features in the pipeline. This is largely due to the huge increase in staff to 50. This will include journalists, advertising staff and html editors who will take over from the current volunteers.
Announcing 50 new jobs at the website, Michael Ring said: "Fifty new jobs for Castlebar is a great win for Castlebar. This is a vote of confidence in our broadband investment - the 2 Mbit access to the Internet we now enjoy in Castlebar is beyond compare, I am told" he said, "I am confident the company will get the required skills from our talented workforce, and I look forward to the business going from strength to strength in the future."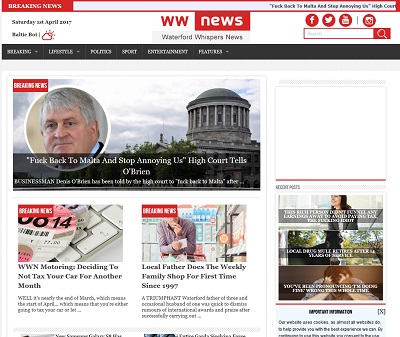 Waterford Whispers News Taking Over Castlebar.ie

"We like the old-fashioned look of your site www.castlebar.ie and the quaint bulletin boards and lack of adverts," the WWN editor said at the press conference. "All those old bulletin boards will be closed and all the old content deleted in order to bring a fresh new look to the site.  And way too many photos", he added.

Waterford Whispers News is a subsidiary of The Onion, America's finest news source, and Breitbart News Network. The takeover/merger will provide a great boost to Castlebar's economy with the 50 new jobs and the six-figure sum offered as part of the take-over deal will be well spent in local shops.