Mass at school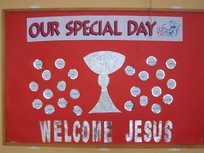 Both Communion classes have party in Ms Carneys classroom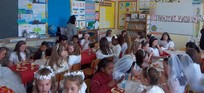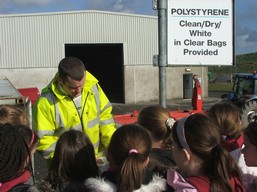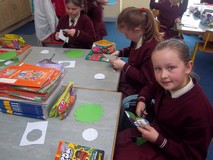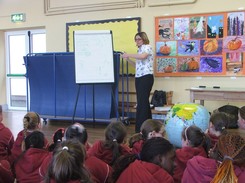 An Chéad Chomaoineach


Our first Holy Communicants are very busy these days preparing for their special day. They have been learning their prayers, mass responses and hymns. They have also been busy making flowers and silver chalices to decorate the church on their very special day. It is a very special day for all involved. The third and fourth classes are also busily rehearsing for the choir for the day.

We all look forward to seeing the communicants at school the following day, in their communion dresses and as is traditional in Scoil Naomh Aingeal, Mass will be celebrated in the school hall at ten am for the communicants, their families and teachers. All the communicants look forward to a party afterwards.

There was confessions in the Church of the Holy Rosary on Saturday, May 12th the at 12:00 noon especially for the communion classes. The day after their first Holy Communion, all the communicants attend school wearing their communion dresses. Their families are invited to join them in celebrating mass in our school hall at ten a.m.