Castlebar.News
Photo Gallery
Classified Ads
NB: - Nostalgia Board
The Business Directory
Sports
Advertise Here
The Guestbook
Find Your Mayo Roots
The Archives
Castlebar Links
Hosting Services
Jobs
Linenhall Arts
Local Papers News
New Year Cards
Crosswords
Forum2 Discussion
Castlebar Parish
The Family Centre
Today in History
Youth Information
Twin Town - Höchstadt
---
Reader Profiles
Who visits this Site? For a detailed breakdown of our readers' location, age, sex, preferences, etc. read our visitor profile.
---
Mayo Moments: Featuring a selection of video and audio tracks.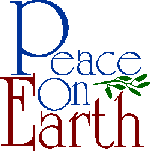 Thursday 30th Dec 2004
The penultimate day of 2004
A new road for Castlebar near Argos - click photo for more views of the changing face of Castlebar.
A Happy and Peaceful New Year to all our Readers, Volunteers, Contributors and Photographers.

Happy New Year: Send an electronic New Year's Card to your friends and family from Castlebar.
You Can Help: Goal are taking online donations to help victims of the Asian Tsunami - 123,000 dead and millions homeless and without clean water. Likewise, the Irish Red Cross are taking online donations.
Panto Time: Book early for the Panto - Panto at the OK Corral 19 to 23 Jan 2005.
| | |
| --- | --- |
| Christmas Photos? If you have a digital camera why not photograph your impressions of Christmas 2004 and upload them to Castlebar.News? Just follow these instructions - or you can simply . | |
Sunrise - Sunset: Your photos - Sunset over Castlebar from Green 'n Red. Just before sunrise on 21st December and a complete winter solstice sunrise sequence.
| | |
| --- | --- |
| | St. Patrick's School Magazine: Read their Christmas 2004 Issue. Armenia 'shoebox' donations, Poems, Stories, Prizes, Environment - all in a day's work for the St. Patrick's Boys! |
Castlebar.News Updates
From the Mayo News: High contamination levels in Mayo water supplies - Council plans to improve quality of life in Mayo - 'Bonfires over Bohola'
From the Western People: Mayo Gardaí shine a light for Bright Eyes - Gardaí nab three in raid on popular car auction - Pursuit of peace in FF is proving elusive
Childhood Memories: Down memory lane - a special exhibition of childhood in the 1950s at the National Museum of Ireland, Country Life Turlough.
Michael Donnelly photographed this group from Rehab Care at the Welcome Inn Christmas Party on 22 Dec 2004. Click photo for lots more party groups.
Mayo Ancestors: Over 1300 requests searching for Mayo Roots and Connections - can you help them?
Classified Adverts: If you have something to sell or buy - cars, property, electronic equipment, furniture, etc. why not try our free online classifieds.
Castlebar Sport
The Sports Section: Lots of updates from local sporting organisations in our sports section. You can publish your results and club notices here.
Rugby: Get the weekly news from Castlebar RFC.
Swimming: Read the latest from Castlebar Swimming Club - National Finals, Community Games, Connacht Interprovincials.
Castlebar Celtic: Two Celtic player on Irish U-15 team that played against Holland on 2nd Dec 2004.
Castlebar Golf Club New item - Castlebar Golf Club results - find out who's hot on the golf course
Old Front Pages:
This Day:
4
-
3
-
2
and
1
Years Ago - plus:
Yesterday's Front Page
and
The Full Archives
---
Forum2: Our new, feature-rich discussion forum is slowly taking off - headings include sport, over-50s, tech stuff, jokes... Give it a go.
Our Photographs
The West - from Addergoole to Windy Gap: Over 2000 photographs for you to browse through with a West of Ireland emphasis.
---
Galleries: Because we add 20 or 30 new photos every day we now have many thousands of photos on the Castlebar site.
Publishing an article or news item on the Castlebar.News section is easy. Just follow these simple instructions.
---
Free Classifieds: Sell or buy with our free classified ads
---