14 April 2011

Sunny in Castlebar
Today's Featured Photo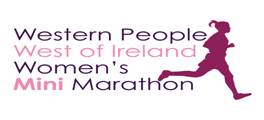 THE West of Ireland is gearing up to welcome thousands of women to Castlebar for the 2nd Western People West of Ireland Women's Mini-Marathon.



---
Latest Headlines
Across Ireland in an Airbus

-

12, Apr 2011

Photos from the window of an Airbus crossing Ireland on a sunny April day heading from Dublin to New York.
Forest Food Farming

-

10, Apr 2011

Organic, permaculture food system capable of producing the equivalent of 15 tonnes per acre, with just 4 hours work per week.
Lecture Reminder

-

9, Apr 2011

Reminder - Lecture by Prof. Pete Coxon, Trinity College, Dublin.
Table Quiz 12 April

-

8, Apr 2011

Castlebar Rugby Football Club are hosting a table quiz in Bar One Tuesday 12th April @ 9pm.
Art Competition

-

8, Apr 2011

Presentation to the winner of the St Patrick's Day Road Safety Art Competition.
Museum of Country Life - April 2011

-

8, Apr 2011

Focus on Easter Customs - Junior activity: Basket Case! - Practical Planting - From Seed to Feed - Knitting: Not just for Nanas!












Try Our Newsfeed - updated 365 days a year
---