---
Although cloud prevented the occurrence of the annual Winter Solstice phenomenon at Newgrange passage tomb in County Meath, people who turned up at Killadangan, near Murrisk, Co. Mayo, had no such problem. A mild, calm and bright day rewarded their efforts and the sun did set into a niche in the hills near Croagh Patrick directly in line with a stone row, at approximately 1.50 p.m. as expected.
The Killadangan complex is situated on a salt-marsh just east of the village of Murrisk, and it contains several standing stones, a circular enclosure, and a possible Fulachta Fiadh (ancient cooking site). The stone row is contained within a large oval shaped enclosure with banks and ditches.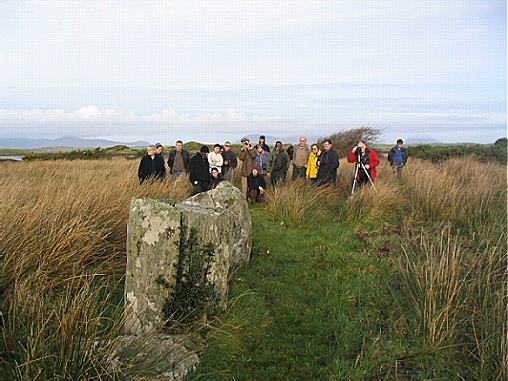 Gathering to observe winter solstice phenomena.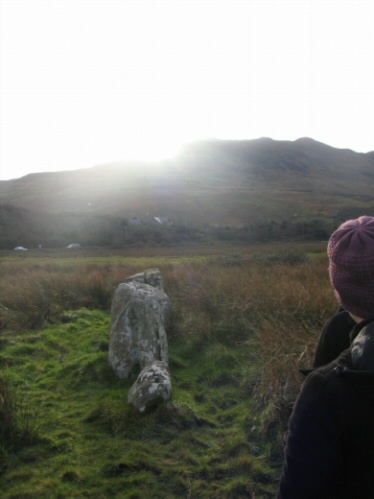 Sun setting into a niche in the hill, directly in line with the stone row.
© Copyright 2006 by the author(s)/photographer(s) and www.castlebar.ie

Top of Page